Yes! Joe Rogan is back. After his appearance as a secret character in EA UFC 2, Rogan returns in EA UFC 3 and people are already unlocking him.
Kettle bells. Crossbow skills. Alpha brain and BJJ abilities are all on the table with Joe Rogan in EA UFC 3.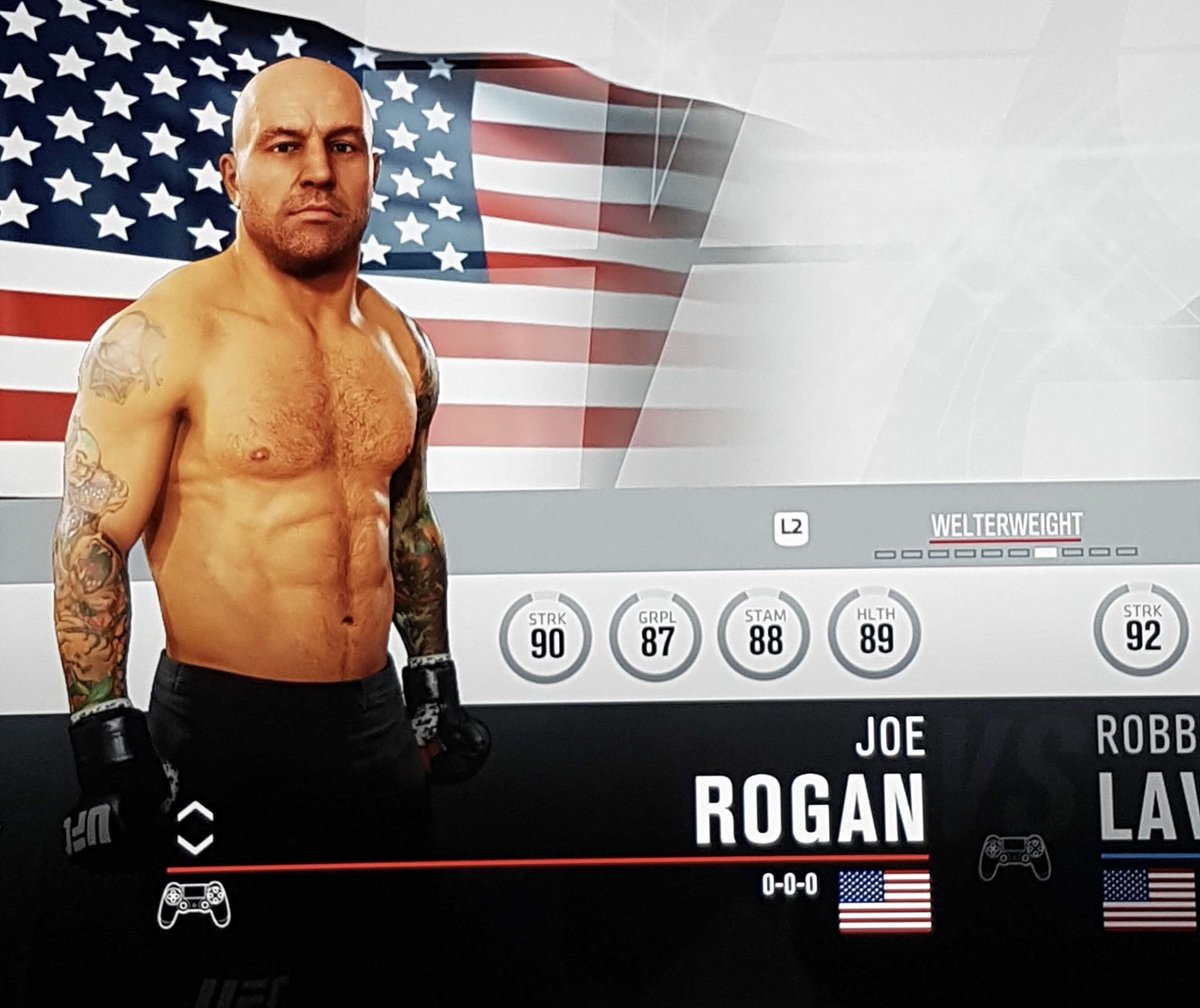 Also this
I unlocked his secret weapons 😂 pic.twitter.com/yy6op88ytI

— Patrick Sheehan (@patsheehan123) February 2, 2018
Now all we need is some kind of Rogan based mini-game featuring Bryan Callen, Joey Diaz, Eddie Bravo and Brendan Schaub.
H/T to Jeremy Botter for the find
UPDATE: Let the speculation begin…..
Developer in our #EAUFC3 stream chat says there is one big character that hasn't been revealed yet. He's tight lipped but it sounds huge so keep an eye out on that. https://t.co/z0qf052rlG

— Justin Golightly (@SecretMovesMMA) January 26, 2018
For more EA UFC 3, Fire Pro Wrestling World and more live streams check out Jason Nawara's Twitch channel here