Yes! Joe Rogan is back. After his appearance as a secret character in EA UFC 2, Rogan returns in EA UFC 3 and people are already unlocking him.
Kettle bells. Crossbow skills. Alpha brain and BJJ abilities are all on the table with Joe Rogan in EA UFC 3.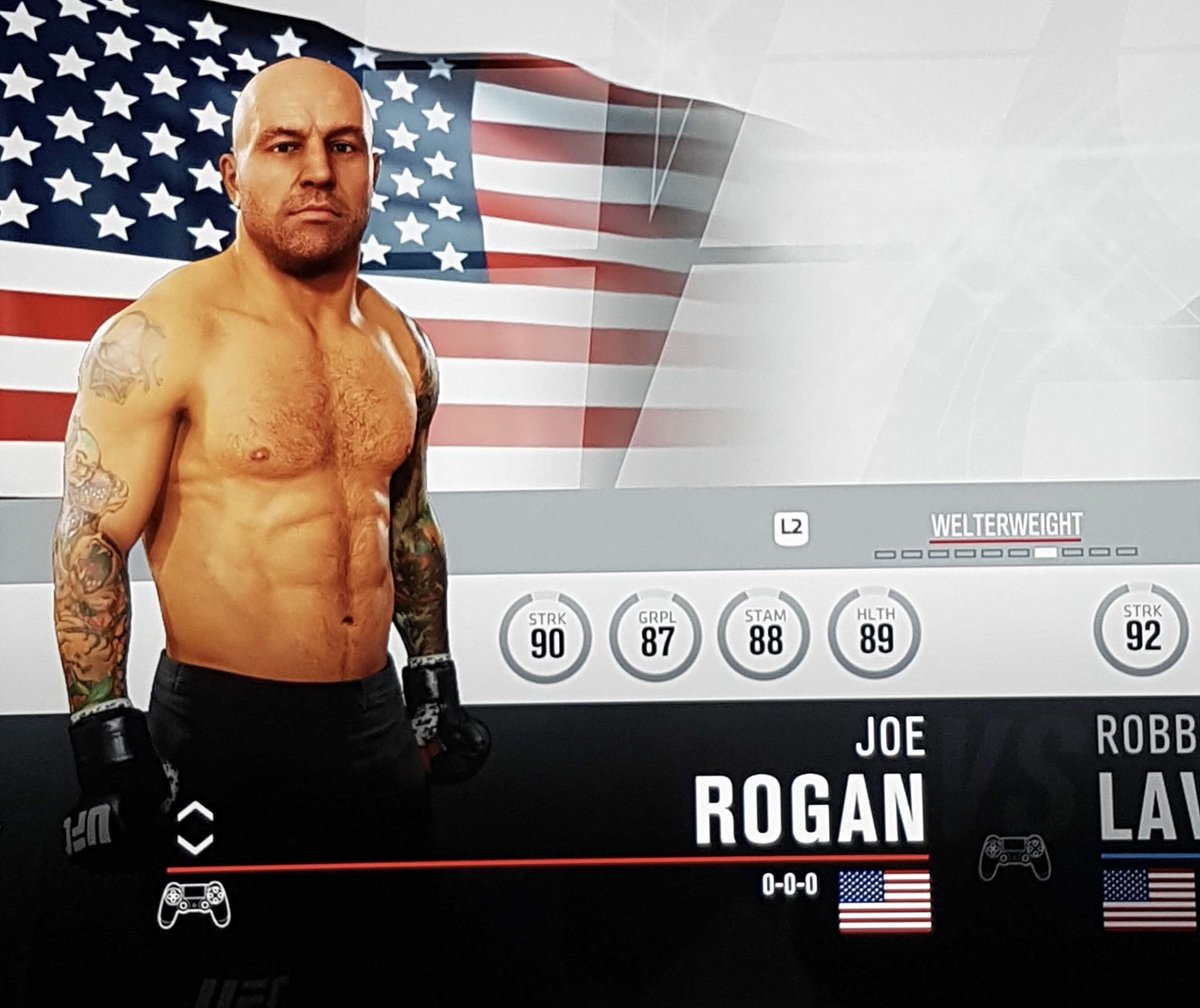 Also this
I unlocked his secret weapons 😂 pic.twitter.com/yy6op88ytI

— Patrick Sheehan (@patsheehan123) February 2, 2018
Now all we need is some kind of Rogan based mini-game featuring Bryan Callen, Joey Diaz, Eddie Bravo and Brendan Schaub.
H/T to Jeremy Botter for the find
UPDATE: Let the speculation begin…..
Developer in our #EAUFC3 stream chat says there is one big character that hasn't been revealed yet. He's tight lipped but it sounds huge so keep an eye out on that. https://t.co/z0qf052rlG

— Justin Golightly (@SecretMovesMMA) January 26, 2018
For more EA UFC 3, Fire Pro Wrestling World and more live streams check out Jason Nawara's Twitch channel here
Join our list
Subscribe to our mailing list and get interesting stuff and updates to your email inbox.