If you ever owned a WWF wrestling buddy stuffed animal in the late 1980s or early 90s this post is for you. If you're fan of former Strikeforce champion and great Canadian athlete Sarah Kaufman, then we have some great news for you. If you're a fan of current UFC strawweight queen and staredown black belt Joanna Jedrzejczyk, you will hate this post and we have some horrible news for you.
From a simple Jedrzejczyk Instagram post about her new pink phone, there sits a MMA wrestling buddy off in the background. Maybe Jedrzejczyk is a huge Sarah Kaufman fan and owns the only known Sarah Kaufman MMA buddy ever created. Or maybe Jedrzejczyk's new stuffed MMA buddy looks exactly like Kaufman.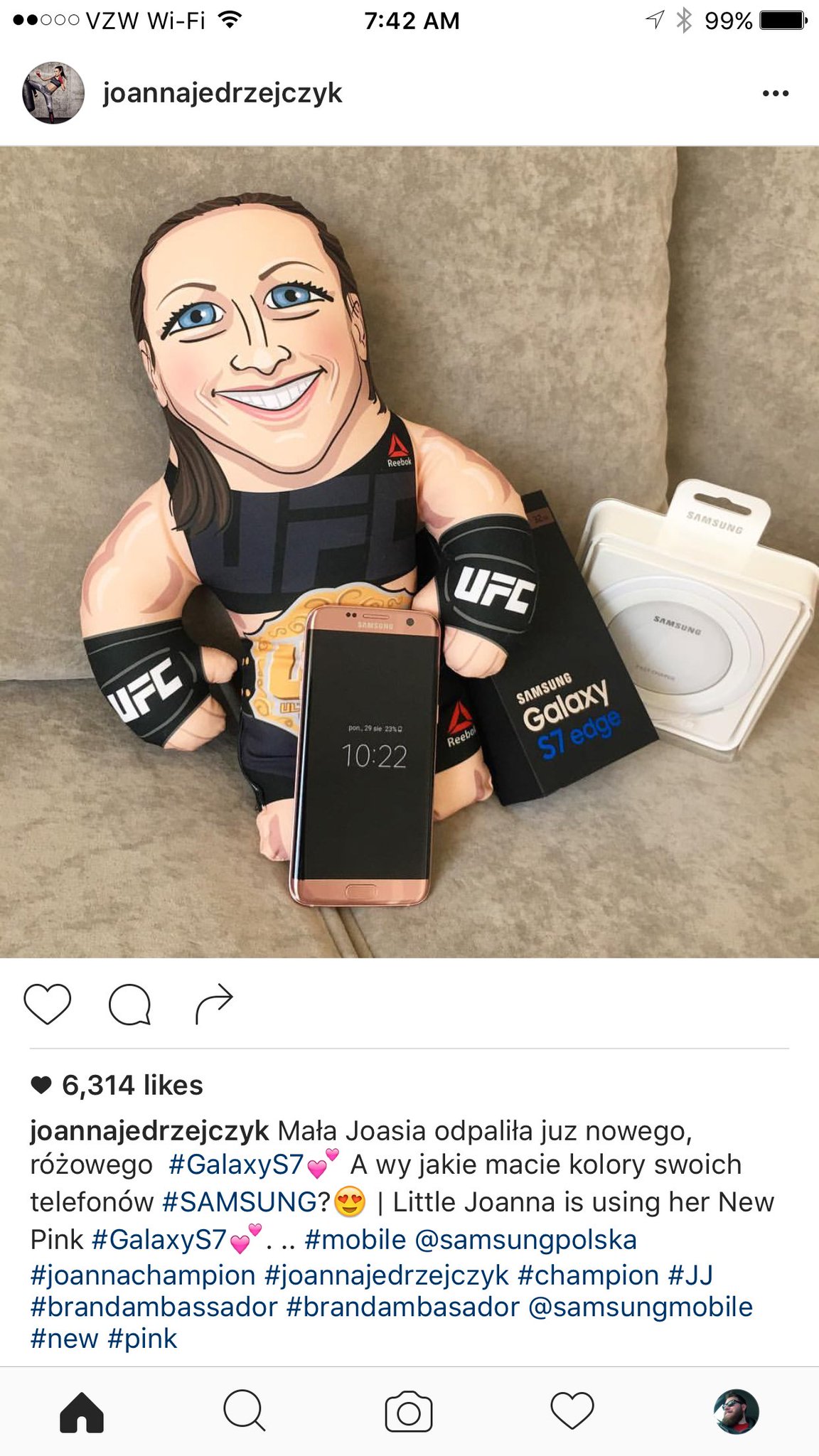 Just can't unsee it. Sorry, Joanna Champion.
H/T to @SaintMMA for the find