11 Days Notice Nate Diaz you now must pass the torch to Full Camp Nate Diaz. Gone are the days of doing shots of tequila in Cabo, its time to embrace Whole Food shopping trips with plenty of nutritious veggies in your cart. Not only does Diaz have eight to ten weeks to prep for Conor McGregor at UFC 202, he also has way more abs muscles this time at 170 pounds.
Welterweight Nate Diaz has leveled up and he looks in great shape for a five round UFC 202 main event. Diaz but with abs welcomes body shots from McGregor. On the ground if Diaz-McGregor evolves into a grappling match, will a leaner Stockton fighter make his passes smoother and his transitions faster?
Nate Diaz is out here looking like a create-fighter Nate Diaz in EA UFC 2. Is it Saturday night yet?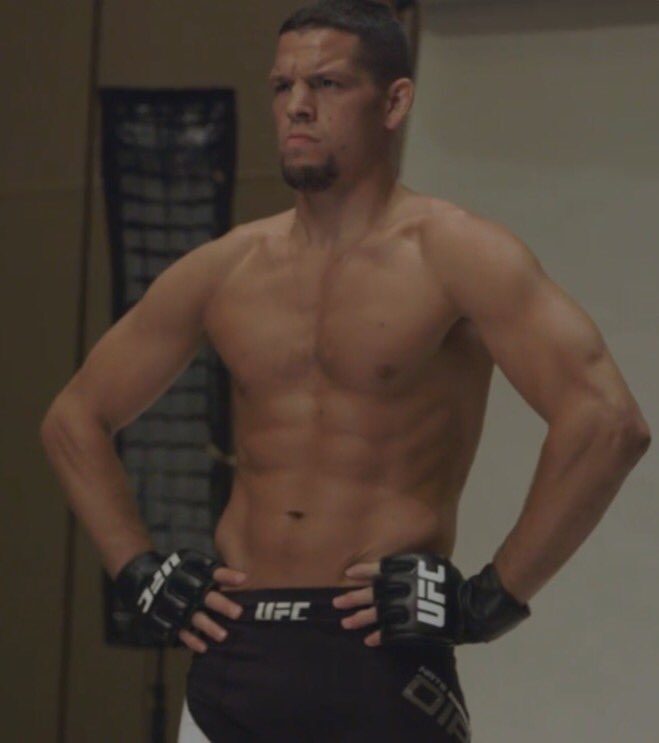 H/T to @MMA_GIFS for the capture