UFC flyweight Neil Seery you are alright in our book. In the UFC's war on drugs, the United States Anti-Doping Agency is judge, jury and executioner on any and all unsuspecting fighters. Like the Reebok deal before, the UFC's contract with USADA was signed with no input from the fighters.
UFC is the bad cop in this scenario but somehow USADA is the badder (?) cop.
Everybody hates Reebok and from the looks of things, USADA isn't gaining any favors with fighters so far. Part of USADA's protocol is knowing where each and every UFC is fighter is at any given moment, just in case they want to randomly drug test them. Sounds invasive and one fighter has had enough of USADA's shit.
Pan to Irish flyweight Neil Seery and his text exchange with an USADA autobot. No chill Neil is out in these streets in full effect and we love it.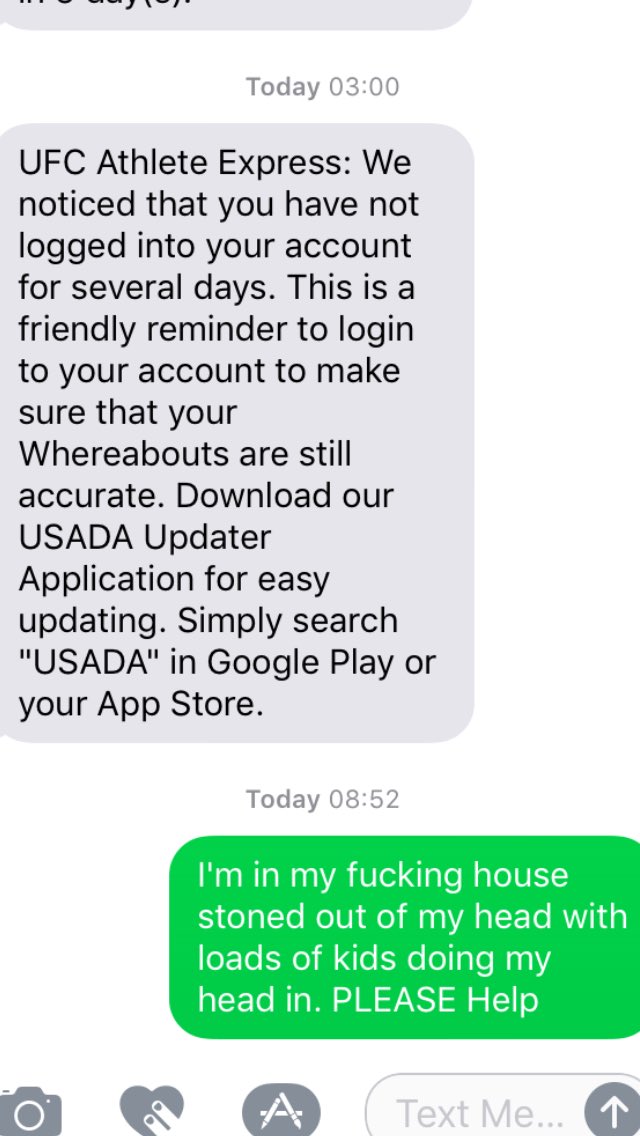 My answer to usada text first thing this morning 😂 pic.twitter.com/fQmYdSLw9k

— Neil 2 Tap Seery (@NeilSeeryMMA) May 7, 2017