Tony Ferguson is a very violent human being and we support that. Lost in the entire UFC 229 drama, is the fact that Tony Ferguson and Tony Pettis had a fight of the year nominee 25 minutes prior to all of that.
El Cucuy and Showtime, tore the house down and we almost forget all about it. Put some respect on that fight. And maybe run in back in a few months.
Quietly but violently Ferguson is on a 11 fight winning streak that dates back to October 2013. For those counting along at home, that's five years of being untouched in the cage. In a game of inches, that punishes you deeply for your slip-ups, Ferguson is standing tall.
How wild would a Tony Ferguson vs. Khabib Nurmagomedov fight be?
Yes, Ferguson has battled injuries over the last couple of years but he still has fought three times in 2015, twice in 2016 and once each of the last two years.
Over his last six fights Ferguson has faced a Mortal Kombat tower of UFC lightweights. Anthony Pettis, Kevin Lee, Rafael dos Anjos, Lando Vannata, Edson Barboza and Josh Thomson have all fallen at the hands of Ferguson.
The strangest or wildest part is the mark Ferguson has left on the faces of his last six opponents. A pic floating around the interwebs as we speak is that of of Tony Ferguson's last six challengers post-fight.
Just look at this American beauty.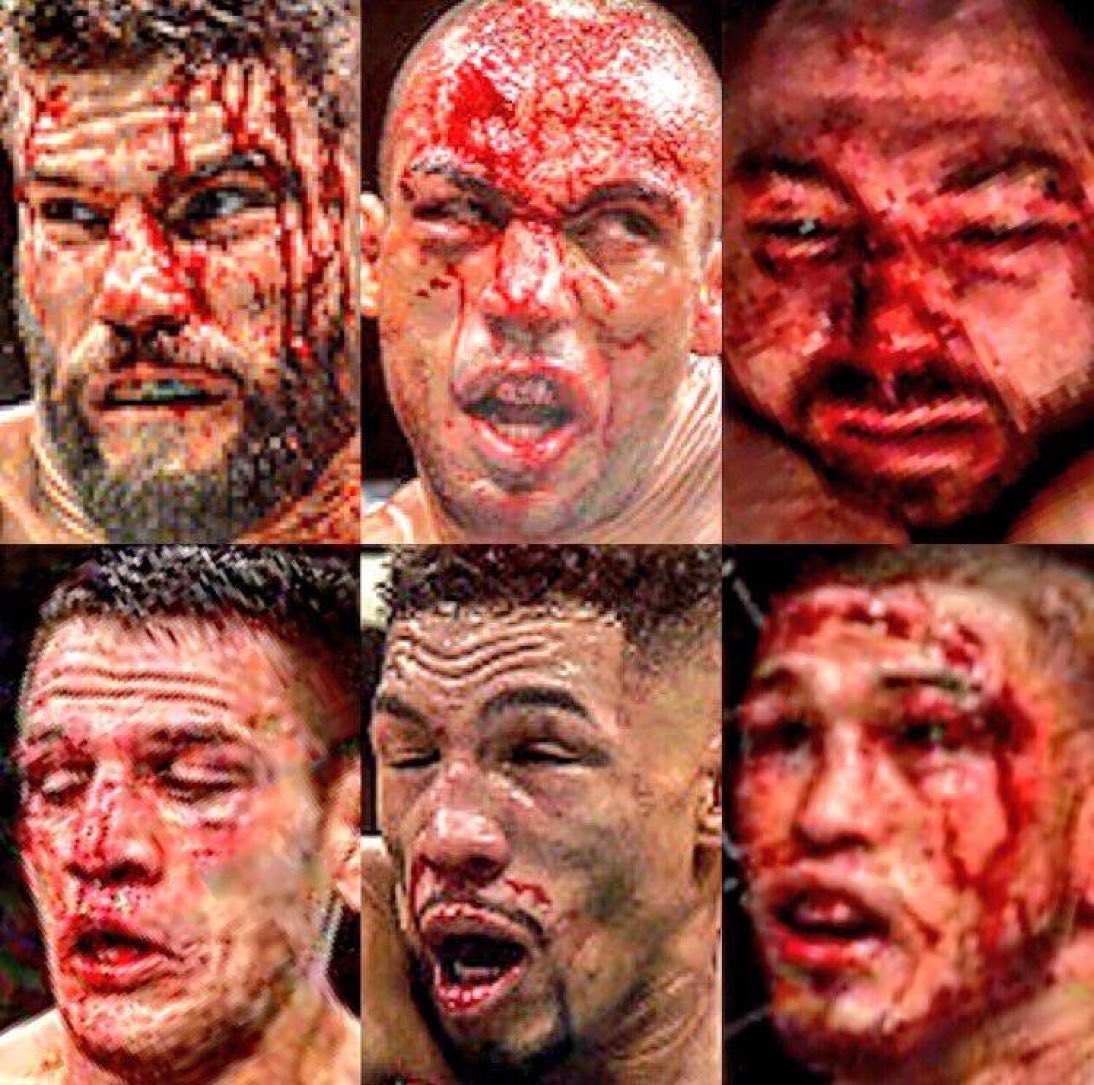 He already has a UFC lightweight title on his shelf, maybe its time Ferguson goes after the Violence Weight Crown of Thorns next time out?