Nothing but respect for our President Dan Henderson. There are a couple of things to unpack here and some it involves butts. It makes sense that Henderson has a pic of his wife's butt on his phone but how did acquire a pic of Luke Rockhold's ass?
Also, should would be reporting old man Hendo to @MMAThirstWatch ?
As you already know the biggest story in the aftermath of UFC 226 was not the drama after the main event but what the hell was Rockhold wearing at UFC 226?
And let the record show, Rockhold still does not know what do with his hands dating back to sitting next to Nate Diaz at UFC 209.
Quick to pile on the mocking of Luke, Dan Henderson posted a pic of his wife wearing the same pants the former UFC middleweight champ rocked at UFC 226.
Getting your butt compared to Luke Rockhold has to be the best compliment a husband can give his wife in the year of our Fight Lord 2018. Right?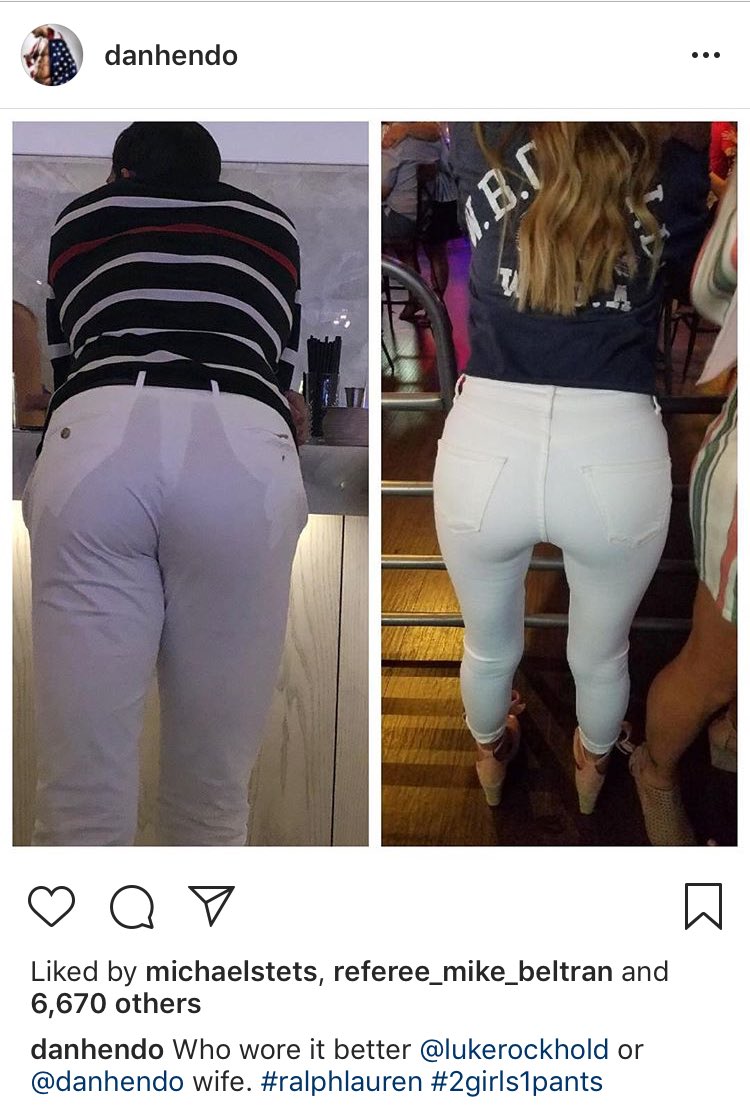 H/T to @RJcliffordMMA for the find