A picture is worth a thousand words. And sometimes a picture of the Diaz Brothers meeting Sage Northcutt for the very first time is worth a thousand Sage Faces. Maybe he was still in shock from the waxing Mickey Gall gave him but the look in Northcutt's eyes says he's just heard some real shit; maybe for the first time in his life.
What could Nate and Nick Diaz possibly say to a beaten down Northcutt? Is the Sage Northcutt heel turn we've longed UFC writers to make finally happening?!? Can Sage teach the Diaz Brothers how to do flips and shit?!?
Stay tuned for further details on the moment the Diaz Bros took Sage under their wing and raised him as one of their own.
Sage meeting the Diaz bros and crew is the best

— Megan Olivi (@MeganOlivi) December 18, 2016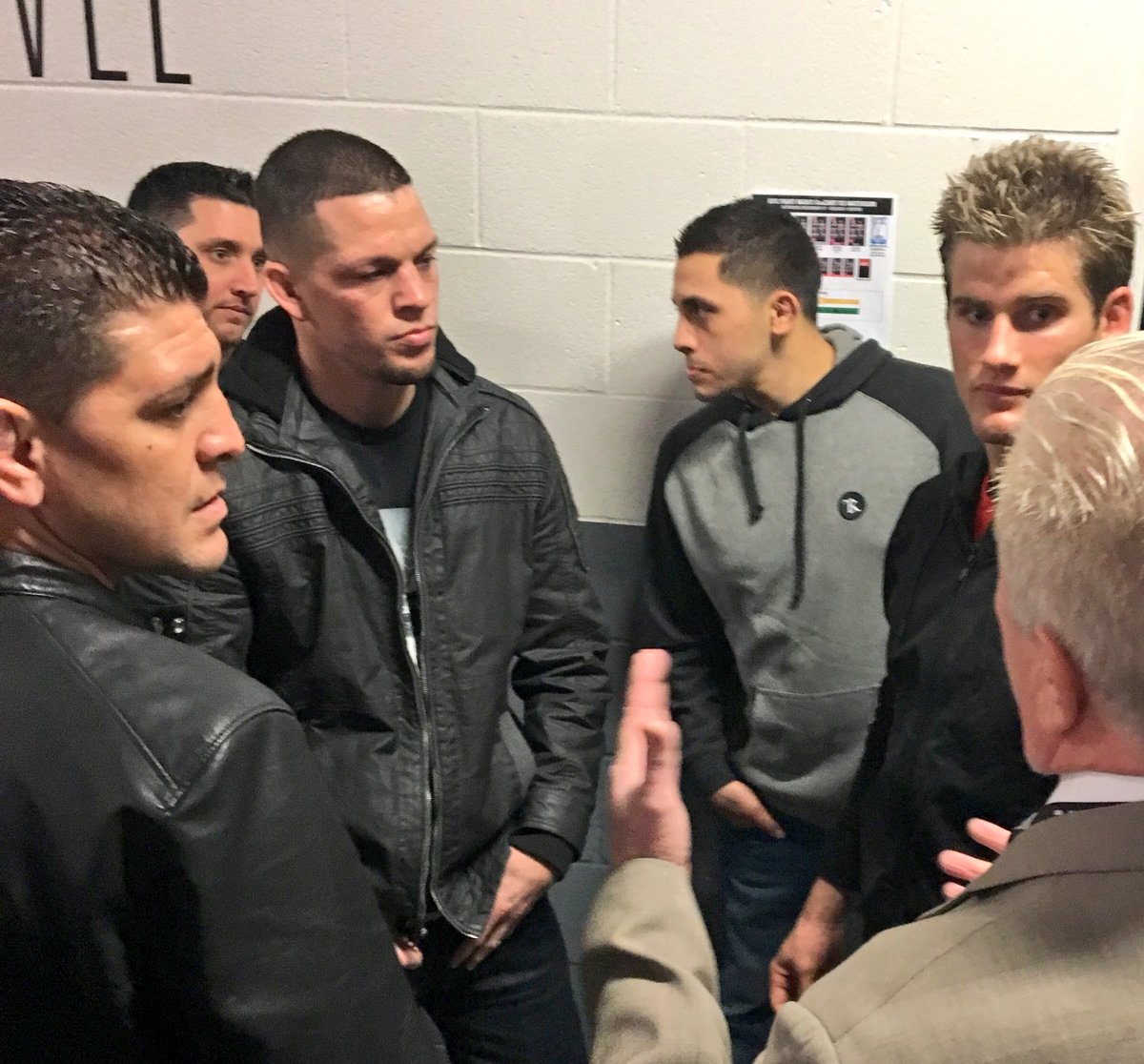 Update: !!!!