If we can take one thing away from UFC on Fuel 1, it's this: thank God for Photoshop. Tonight Diego Sanchez lost to Jake Ellenberger in a wild and bloody three round decision, but the real star of the show was Diego's silver crucifix which he used to ward off any evil doers in his path on the way to the octagon.
First it was the 'YES!' cartwheel, now it's the crucifix walkout. Diego Sanchez is an MMA meme machine.
Here's the internet's collected reaction to Diego's religiously intense walkout:




Then the UG got it's hands on a Diego screen cap.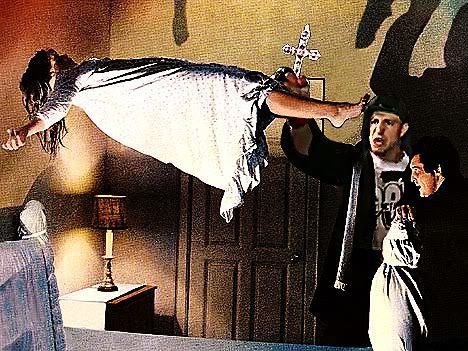 My favorite part is that chick on the right side of the frame who is happily applauding Diego and his angry rubber chicken holding abilities.
Huge props to Brian Rule, inf0, Ranier Wolfcastle and epwar on the UG for the images. Incredible.
[Source]