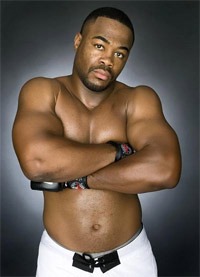 It took me a while to write this story up. After the fight I pushed 'previous' on my remote and it took me to that National Geographic's: 'Taboo' show. It was the 'Gross Foods' episode and this Thai dude had a baby bear in a jar of alcohol. He said it cured bronchitis. Now what the hell is going to cure my nightmares for the next six moths? Apparently Vietnam is off the hook as well. They breed dogs and sell their meat in the local super markets. Some guy said it tastes like goose meat, but who the hell knows what that tastes like? I just hit the 'previous' button again on my remote. It looks like they're showing another free prelim on the PPV card I paid $54.99 for.
Damn.
At least I know that somewhere in Thailand, a baby bear is floating in a jar of alcohol. Imagine if the jar broke and that thing came back to life. That baby bear would be drunk and well-rested. It could take over the world. It would do everything except win a unanimous decision to Thiago Silva.
UFC 108 was capped off with an unexpected grappling bout between Rashad Evans and Thiago Silva. It's probably not what you envisioned it to be months ago (actually, Brock Lesnar vs. Shane Carwin was supposed to go down tonight) but it was pretty good. Thiago Silva apparently forgot he was in a fight and decided to dance while Evans stumbled around the octagon nearly unconscious. It cost Silva the L but it also grants us the fight that we've been waiting months to see: Rampage vs. Evans which is now rumored to go down in March or April. Props to Rashad on his win.