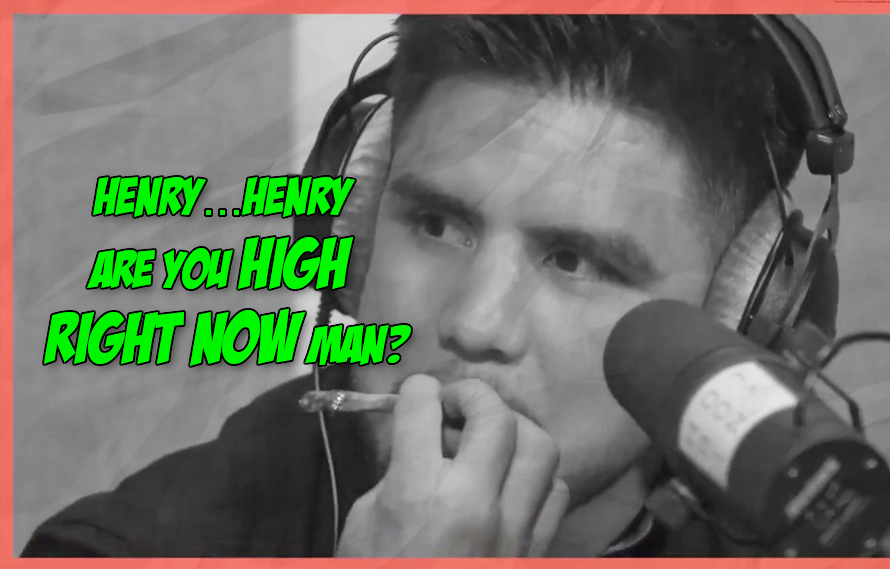 Dead. Dying. What if once Henry Cejudo got high, he just became smooth af. Like one puff of weed was the only thing stopping him from not being socially awkward in any and all situations?
Mike Tyson, bless your heart for taking young Cejudo under your marijuana wing. Thanks for doing this for the culture.
So couple of things here. One, Mike Tyson has a podcast. Everybody has a podcast because its 2019, but on Tyson's podcast he gets his guests high.
Go on.
Tyson had UFC flyweight champion Henry Cejudo on a recent episode and MiddleEasy is speechless. Your crew is now heavily invested in Chill AF Cejudo moving up the Frate Trane rankings.
Just watch.
Shoutout to Olympic Gold Medalist and UFC Champion Henry Cejudo for stopping by Hotboxin'. We had a great time discussing life after death, learning from your losses, and what it was like knowing Tupac. Tune in tonight at 9:00pm EST. Link in bio pic.twitter.com/fB6PuAXAQ1

— Hotboxin' with Mike Tyson (@hotboxinpodcast) April 8, 2019
Tyson: So tell me man the last fight, um Dillashaw, he had some complaints about the stoppage…or the situation that happened?

A Very High Cejudo: Yeah I think uh, I think, I think, uh, for me I think he'd probably wants to thank the ref, thank, thank the ref for stopping it cause I was going to kill the man….

Tyson: Ooooohhh no

Everybody in the room: *laughs uncontrollably*
Half Baked 2 is looking really good y'all.
Not even going to talk about how Cejudo tries to hold that joint. Cejudo is high as a giraffe's ass and it's a beautiful thing.
This has to be the first time MMA's own Olympic hero has smoked weed right? Just has to be. It's better that way. In the story of Henry Cejudo, it makes 100% sense, that the first time he got high was with Iron Mike Tyson.
Very on brand and the MMA world needs more of this from Cejudo.