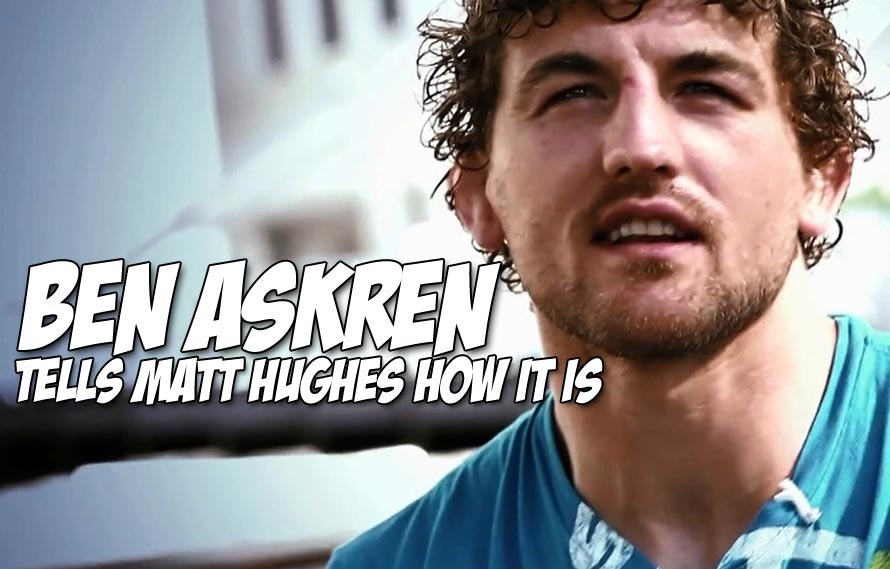 Matt Hughes and Ben Askren. Welterweights, men, wrestlers. They also hail from the middle of America. The similarities pretty much end there for this odd couple. We know Matt Hughes would rather work his land or see an animal breathe it's last breath compared to Ben Askren's consistent need to get funky wherever he goes. And since Matt Hughes is very much a company man, we get why he wouldn't agree with a tweet from Ben 'daring' the media to ask Johny Hendricks if Ben Askren makes him nervous.
As of right now, Ben is in ONE FC, so he shouldn't make Hendricks nervous, but we've been saying for years on MiddleEasy that Ben Askren is the one true king of welterweight, and there's simply no one out there that could defeat him in MMA or disc golf. We stand by those words, damn it. If the UFC actually signed him when he was a free agent, we wouldn't be having these hypothetical discussions (we actually probably would still be having these hypothetical discussions).
So Ben, Matt and Walter White (he didn't die at the end of the show, you and I both know this) had words on Twitter over the subject.
Then Askren dropped the truth bomb: