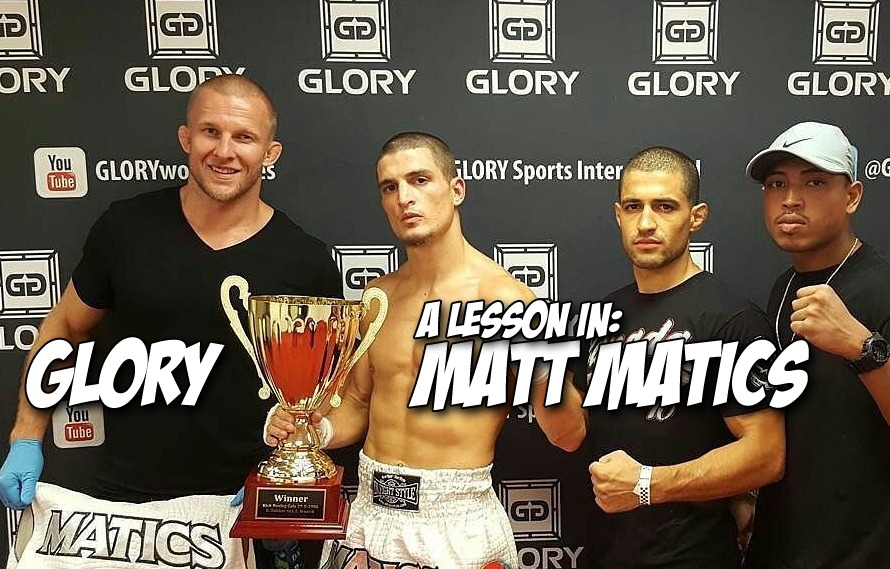 We all know Rico Verhoeven is a bad, bad, behemoth of a man. Verhoeven ran through Anderson Silva (no, not that one) and will go on to face Badr Hari in December. But the real star of GLORY 33 last night was Matt Embree. This guy walked into his GLORY debut like he wasn't about to kickbox with some of the most dangerous dudes on the planet.
Lim Chi-bin vs Matt Embree #GLORY33 WOW pic.twitter.com/kJjJmkY6ye

— Zombie Prophet (@ZPGIFs) September 10, 2016
Embree came in like a bat out of hell and finished his first opponent, Chibin Lim. Two left hooks in the second round dropped Lim, the last one was right at the bell. Even though he lost, you could still say he was "saved by the bell". …Saved from more punches containing hideous strength.
Incredible finish by the new featherweight contender @Muay_Matics, making his debut in STYLE! #GLORY33 pic.twitter.com/7bvj36rB5L

— GLORY Kickboxing (@GLORY_WS) September 10, 2016
In Embree's second and final bout of the night, he straight deaded Giga Chikadze with a missile of a right hand in just over a minute into round two. Chikadze got hit so hard he flip-flopped like a Slinky and almost slid out from under the bottom ring rope. In his first GLORY appearance, Embree won the tournament and gets a Featherweight title shot.
Watch all violence again in slow-mo and front multiple different angles.
Matt Embree vs Giga Chikadze #GLORY33 Final HOLY SHIT!!!! pic.twitter.com/Wz0zDFEeUg

— Zombie Prophet (@ZPGIFs) September 10, 2016