Leave it to Sherdoggers to come across one of the most bizarre displays of MMA fandom MiddleEasy has ever witnessed (we think, at least).
So there's a guy named 'Hassy' that has somewhat of a unhealthy fascination with Mark Hunt. Look, we all have a man crush on the guy, but Hassy is slightly taking it into restraining order levels. Apparently if you visit Mark Hunt's Facebook page, Hassy has been leaving some creepy heartfelt messages about the Super Samoan, like this one:
Dear HUNT

At first, thanks for ur greatful fight wiz Bigfoot.
I was very excited. HUNT, u're real Superman.

But, I knew from ur tweet…u're broken hand.
I'm very worried. Can I watch ur bravely fight on "Giant Killing 3″…?
And, Can I meet u again…? I'm lookin' forward to u come back to JPN.

Boku wa, HUNT ni sugoku aitai(I want to meet u very much)…

2013.12.9
HASSY "XJP" Nishikawa
But it doesn't stop there. Hassy also illustrates his love for Mark Hunt in these highly-elaborate fantasy depictions of himself and Mark Hunt.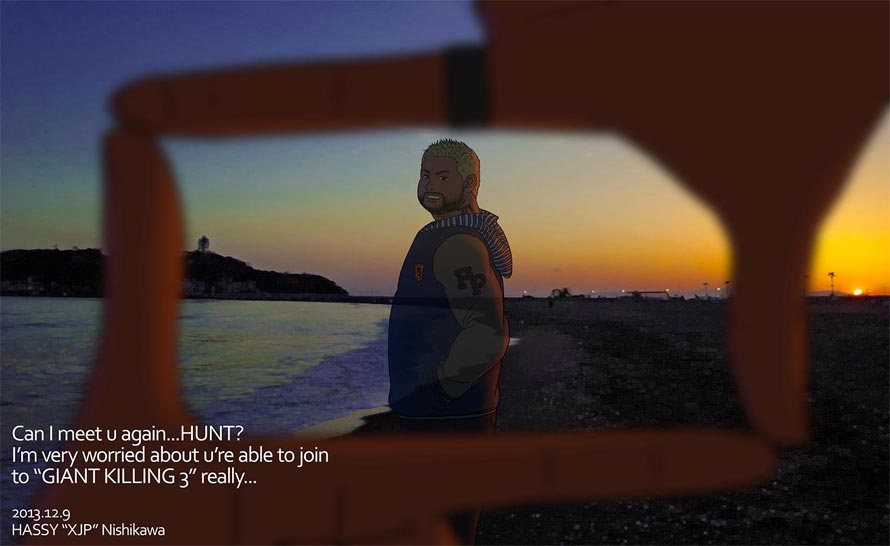 Wait, it gets even more bizarre. Here's one of Hassy congratulating Hunt on his new baby — with a reminder that the family should celebrate him (Hassy) as well.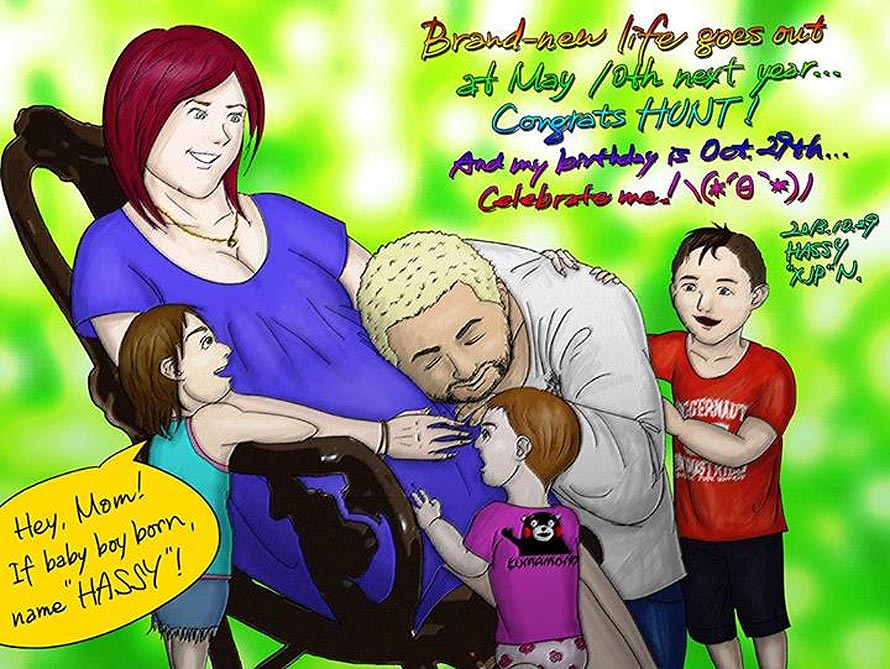 Of course no stalker's arsenal is complete without a depiction of the person being stalked surrounded by snow blossoms.
And this, this is just weird.
This is what Hassy wants Mark Hunt to wear the next time he visits Japan.