The simple way to measure one's max heart rate is: 220 – age = maxHR. Bear with me, I'm getting at something. Now, and 'arterial spurt' can happen (given an artery is cut) at an average resting heart rate of 65 beats a minute. A completely severed artery will spurt blood for about 30 seconds and the blood will not spurt much higher than the human head. If the artery is barely cut though, a small nick maybe, the blood will be coming out under pressure and spraying much further. Like a busted water balloon knot when you are trying to tie it off. You know how every once in a while you would get shot in the eye from a pin sized hole? Same thing.
OK, so when a high caliber athlete such as an MMA fighter gets cut on a high pressured and veiny area such as his dome and with a heart rate at least twice his resting rate (at least, who knows with adrenaline lets say he's at 190) we are bound to see blood shoot at least a foot in the air. Just like it did at Bamma 9 over the weekend. Neat.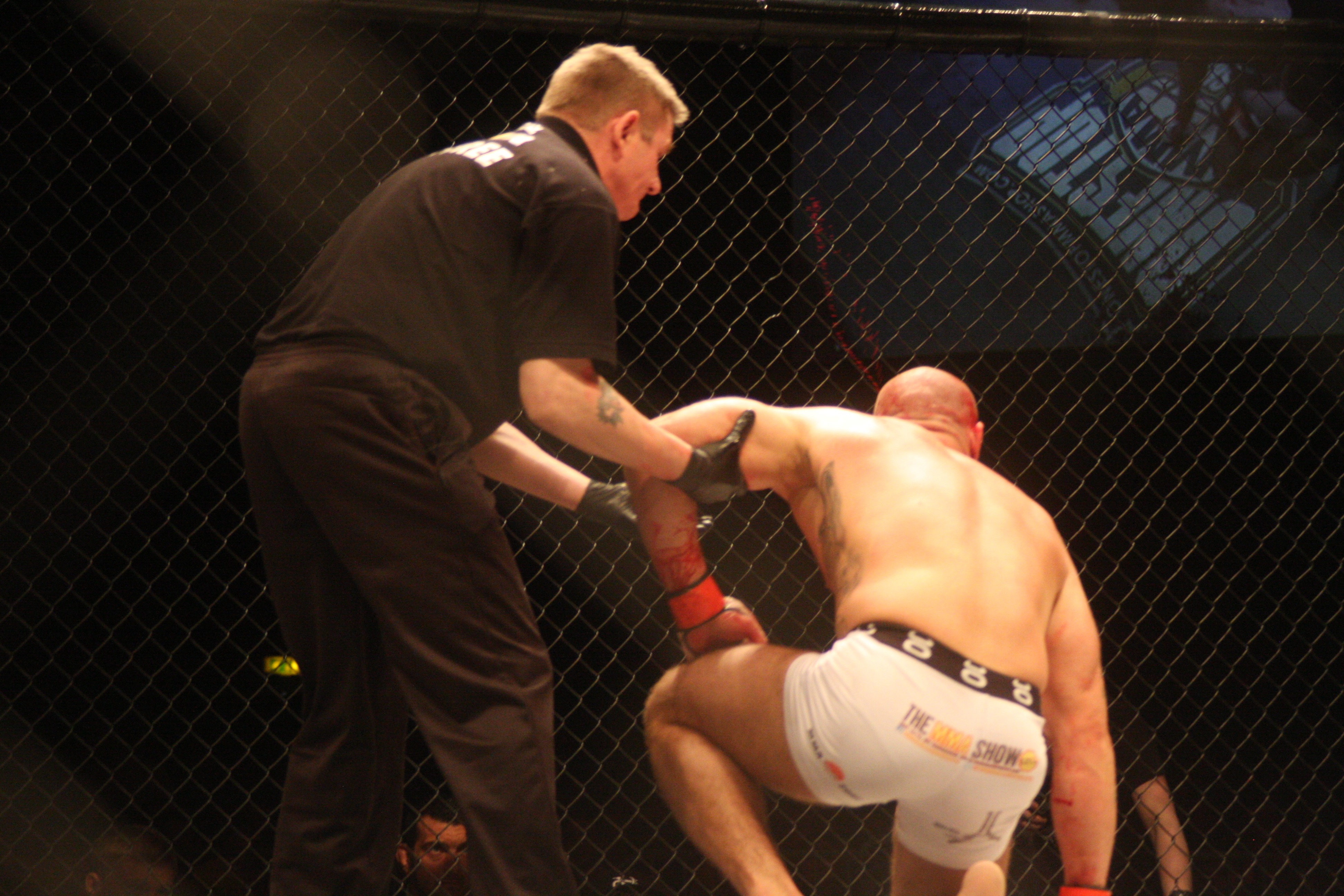 Props to David Lethaby via Sherdog for the pics.
[Source]