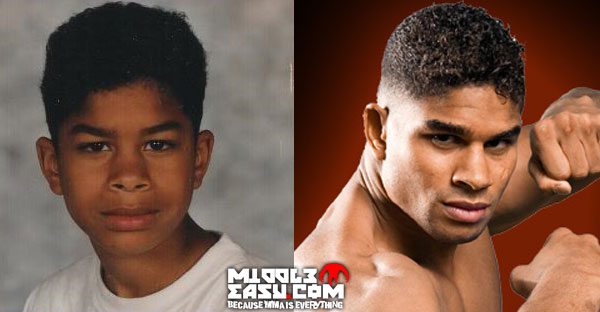 Alright, the extremely condensed version of the story goes something like this: Bigfoot Silva is training at the Blackzilians, then Overeem comes to Miami and joins the team. Awkward glances are exchanged and Overeem squints at Bigfoot, Bigfoot stares back and then does the upwards chin nod thing. Portuguese is spoken and like that *poof* Bigfoot has moved his locker to Boca Raton. Bigfoot believes it is their destiny for the two gigantic men to fight. Alistair scoffs. Through 2012, Overeem gets suspended for the year after failing a random drug test, Bigfoot goes 1-1 in the UFC and both men find themselves on a collision course – 80's action movie style. Bigfoot's right, because they get booked. Maybe it is destiny?
Talk back and forth regarding respect, business, and terrible violence starts ramping up as UFC 156 gets closer. Bigfoot is still looking for 'hespect,' Overeem squints again and tells him at the UFC 156 media stare down that he's going to 'f***ing destroy' him.
Now here we are. Let Overeem tell you more.