100% Nick Diaz. UFC 202 fight week is off to a bang and according to Nick Diaz's Snapchat things are lit to the 10th degree. After arriving in Las Vegas Sunday night, Diaz did not make it back to his hotel room until Monday morning. And guess who was waiting for Diaz right when he got to his room?
The United States Anti-Doping Agency! Of course this would happen to Diaz less than two weeks after he was reinstated by the Nevada Athletic Commission.
Diaz is not having it and just went off on the poor USDADA drug tester trying to do her job. Diaz gonna Diaz.
Nick Diaz having some trouble with USADA @BloodyElbow pic.twitter.com/PgG3CDOQVk

— Michael Hutchinson (@TheMikeyHutch) August 15, 2016
And some more Snap pics from Diaz's Sunday night/Monday morning Vegas outing
UPDATE: Diaz still snapping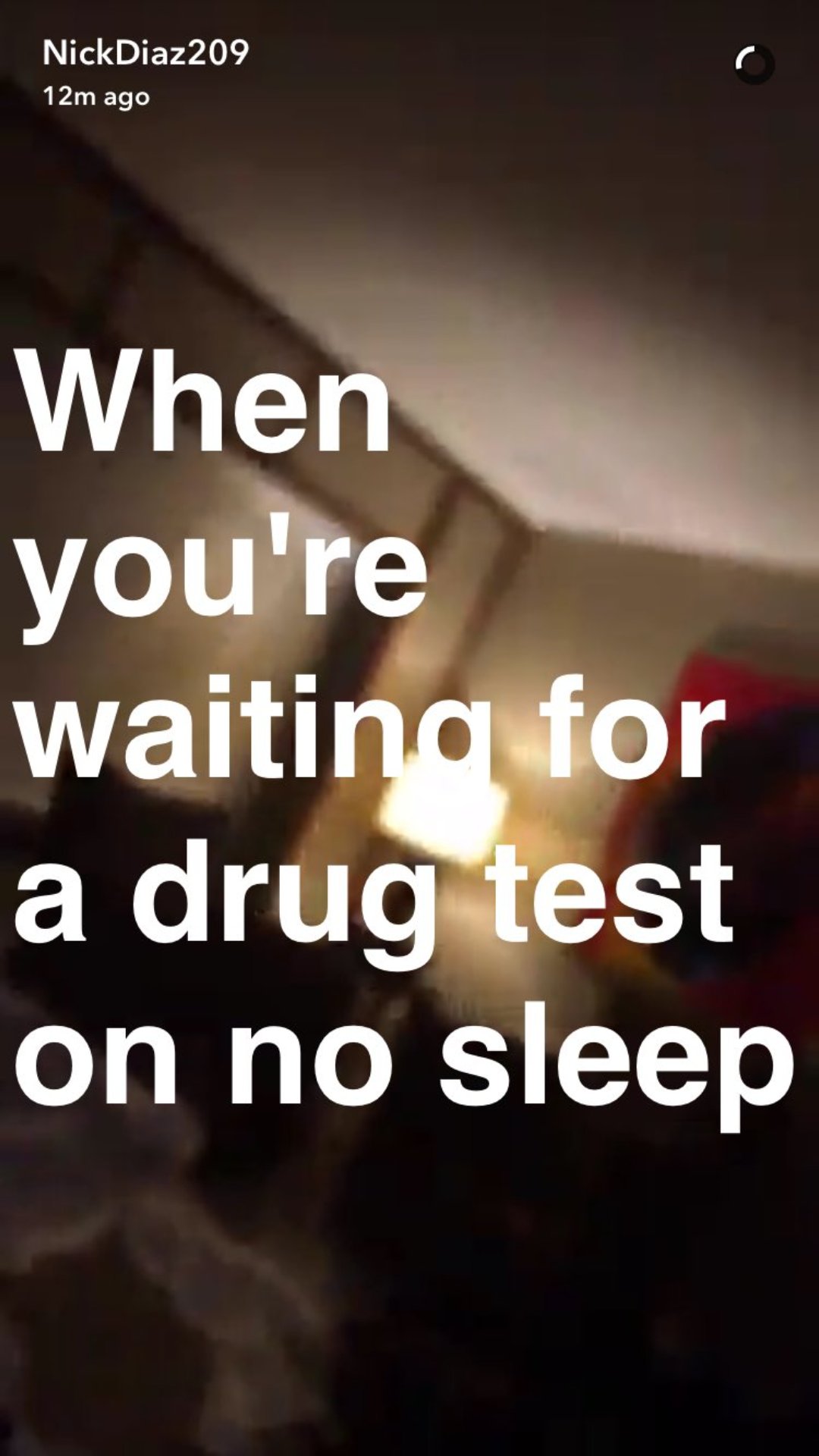 UPDATE 2: NICK DIAZ HAS GOT SOME WEED RIGHT HERE SAYS NICK DIAZ