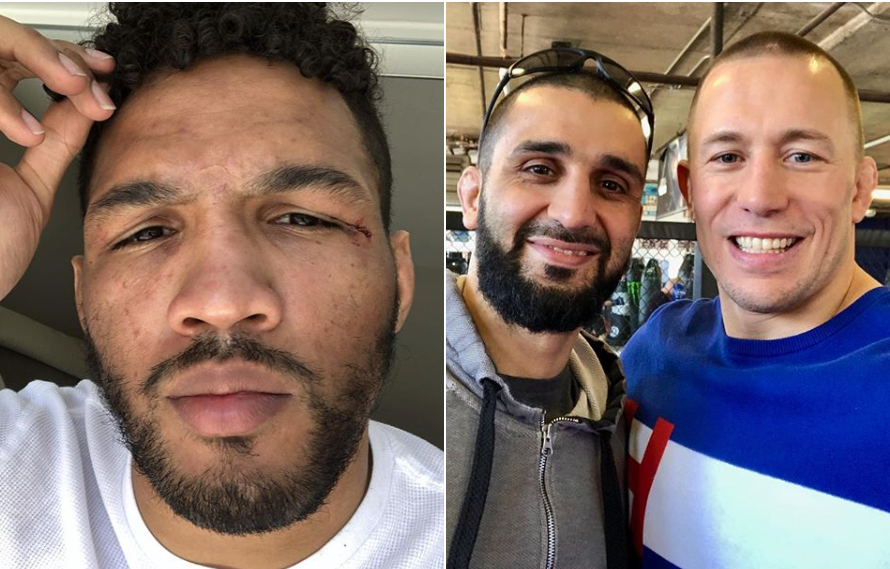 Kevin Lee Explains His Decision To Move To Tristar Gym
Kevin Lee has been on a bit of a skid lately. However, he is looking to turn that around by changing a few things in his training.
Lee was considered one of the brightest prospects at lightweight. He even got to the point where he was fighting for an interim title. Despite this, he has been on a two-fight losing streak, and has only won once in his last four. So, now he is looking for a change.
Following his most recent loss, to Rafael dos Anjos, Lee has decided to start training at Tristar gym. This Canadian gym is home to GOAT Georges St. Pierre, and coach Frias Zahabi. Lee told Submission Radio that this was a primary reason for his choice to train there. He said that he tried several gyms, to find what works best for him.
"to be honest, I feel like I did in Montreal with Tristar and Firas Zahabi. Just having him and being around him and getting to pick his brain and his mind and seeing how it works. I feel like that's what I've been missing. I know that's what I've been missing a little bit ever since my coach Robert Follis passed, I haven't had that guy to really guide me and show me the correct way of what to do. I've just been kind of trying to listen to myself and figure I got it enough."
Lee went on to discuss training with GSP.
"He's going to train with me a lot. I feel like he'll be another one of those great minds that I can kind of pick. Seeing what makes him tick and what made him such a great champion, those are the things that I think will boost me to the next level."
Kevin Lee is expected to keep fighting at his new weight class of 170lb. Perhaps, this new gym will allow him to get back on the right track.