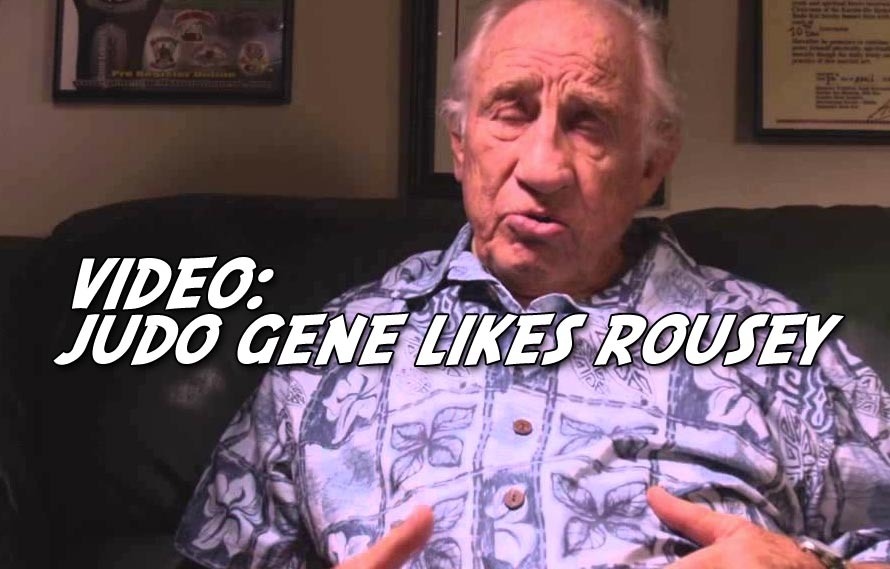 "Judo" Gene LeBell is a Ronda Rousey fight regular. He stands in her corner, and he vicariously celebrates her victories in the weathered stead of countless judokas past. But despite his Hollywood connections, even an on-screen relationship with Chuck Norris, LeBell isn't some gnarled-up version of Steven Seagal. Because while Steven has that Andy Kaufmanesque relationship with Anderson Silva, Gene's working relationship with Rousey is real.
So why the connection? Judo, of course. But there is more. Gene likes sadistic women, and Rousey happens to be one.
" . . . when you fight her you don't have to be nice, I mean if you're a man," he said during this submission Radio interview. "She'll break you up if she feels like it. She's got a good attitude. And when I say a good attitude, she's sadistic. And that I like."
He likes it, she has it. Sadistic friends for life.