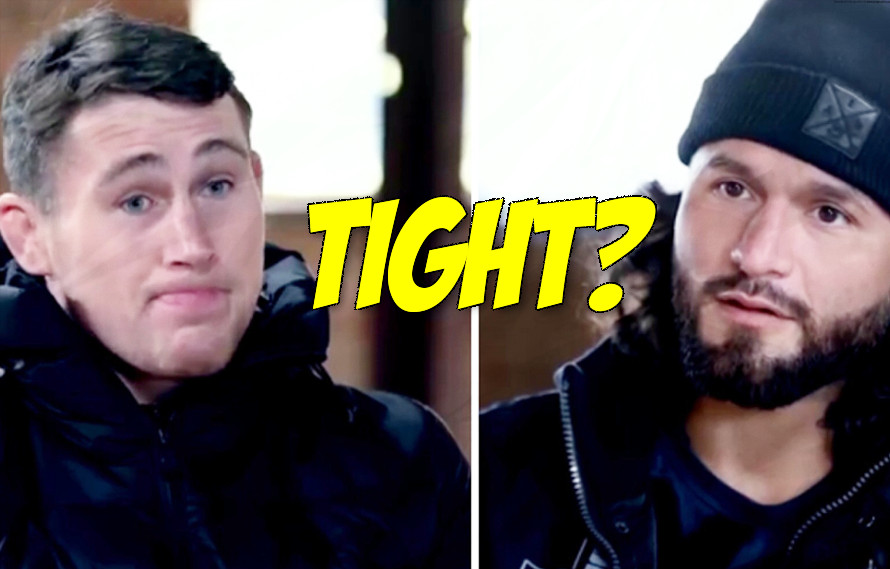 Jorge Masvidal stays being the realest. There's something in air and maybe Masvidal has one more upset left him. This Saturday Masvidal takes on Darren Till in England.
The fight is in Till's backyard and at the end of the day Masvidal is a natural born 155 pounder. The UFC won't say it but this is a set-up.
Luckily for Jorge is has been entering Deep Cover mode for the past several months. Masvidal's outer form has gone into a full Miami Vice makeover. Reboot?
This next version of Jorge Masvidal may be his final form. Which just so happens to be Gamebred's original Miami Hustle form.
Stuck on a two fight losing streak, maybe Masvidal has to return to his backyard fighting roots to get his mojo back.
If this feels like a must win fight for Masvidal it is, but it may be even more important to Till. The formerly unbeaten welterweight title challenger's star has crashed back to Earth, before and after his two round route at the hands of Tyron Woodley.
Heading into the fight Till was a wreck, then he got wrecked by Woodley. How does the 26-year-old Till bounce back from the first loss of his career? Will the pressure of fighting in his home country crack Till?
In an dueling interview hosted by Dan Hardy, Till sounded a little nervous when he tried to talk smack with Masvidal. Then Till said he'd KO Masvidal and Gamebred had the perfect retort. Then Till got more nervous and the whole thing devolved into an awkward black hole.
Wonderful.
War Gamebred taking over the London streets on a top secret undercover mission.