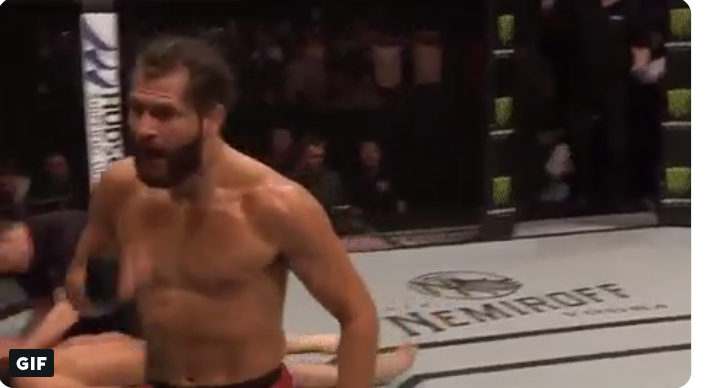 Jorge Masvidal Simply Don't Like Ben Askren
Jorge Masvidal recently snapped two-fight losing skid after picking up a knockout win over Darren Till at UFC On ESPN 5 last month. Interestingly former ONE and Bellator MMA champion Ben Askren were also in attendance to witness their welterweight showdown, and it seems like "Funky's" visit paid off. "Gamebred" is one fight away to get a shot at the title as he's ready to hand Askren first loss of his career when they clash at UFC 239 on July 6.
Masvidal anticipates a victory over Askren as he doesn't want a straightforward win but wants to hurt his opponent so bad like nobody ever did. (h/t MMAJunkie)
"I don't like this dude, man," Masvidal said on the Joe Rogan Experience podcast. "I want to break his f*ckin' face, I want to break his f*ckin' rib cage. And I don't want to knock him out early on. I just want to torture that guy, man. If I get the chance to torture that guy for 14 minutes and 50 seconds before I stop 'em… That's what I'm gonna do, man.

"I just don't like this dude. I met him a long time ago, he's a f*ckin' prick, man. There's not too many people that I genuinely dislike – he's one of them. If I was to see him right now… Probably wouldn't be too friendly of a greeting, you know?"
Askren last fought at UFC 235 back in March where he scored a controversial first-round submission win over Robbie Lawler. Many gave their opinion that stoppage was not legitimate and Masvidal feels the same that the outcome of the fight was not right.
"He's an attention whore like, 'Look at me, look at me,'" Masvidal said. "I don't even like his fighting style. I like a lot of wrestler's fighting style because if that is what you do and you're winning, good for you. But when your sole purpose is just to hug somebody's leg as long as possible – and he didn't win (the Lawler) fight in my eyes."
Do you believe that Masvidal will break Askren's face when both stars throw down?