Jordan Burroughs Destroys Ben Askren At Charity Wrestling Match
Former Olympic champion Jordan Burroughs and UFC Welterweight contender Ben Askren squared off in a highly anticipated 'Beat the Streets' grapple match earlier tonight from inside the Hulu Theatre at Madison Square Garden New York.
Burroughs was former University of Nebraska two-time collegiate national champion as well four-time World Champion. Meanwhile, Askren was a two-time NCAA champion at the University of Missouri and 2008 Olympian.
Burroughs absolutely thumped Askren to 11-0 to score a technical fall win at the Beat the Streets Grapple event. The contest was for charity.
Jordan Burroughs dominated Askren early in the match by hitting out a single leg takedown and dragged 'Funky' to the mat. Burroughs attempted head-and-chest double leg to lead a 5-0 in the ist minute and rack up 9-0 in the first frame.
Burroughs opened the second round with another quick takedown which ended the match and earned him technical fall win.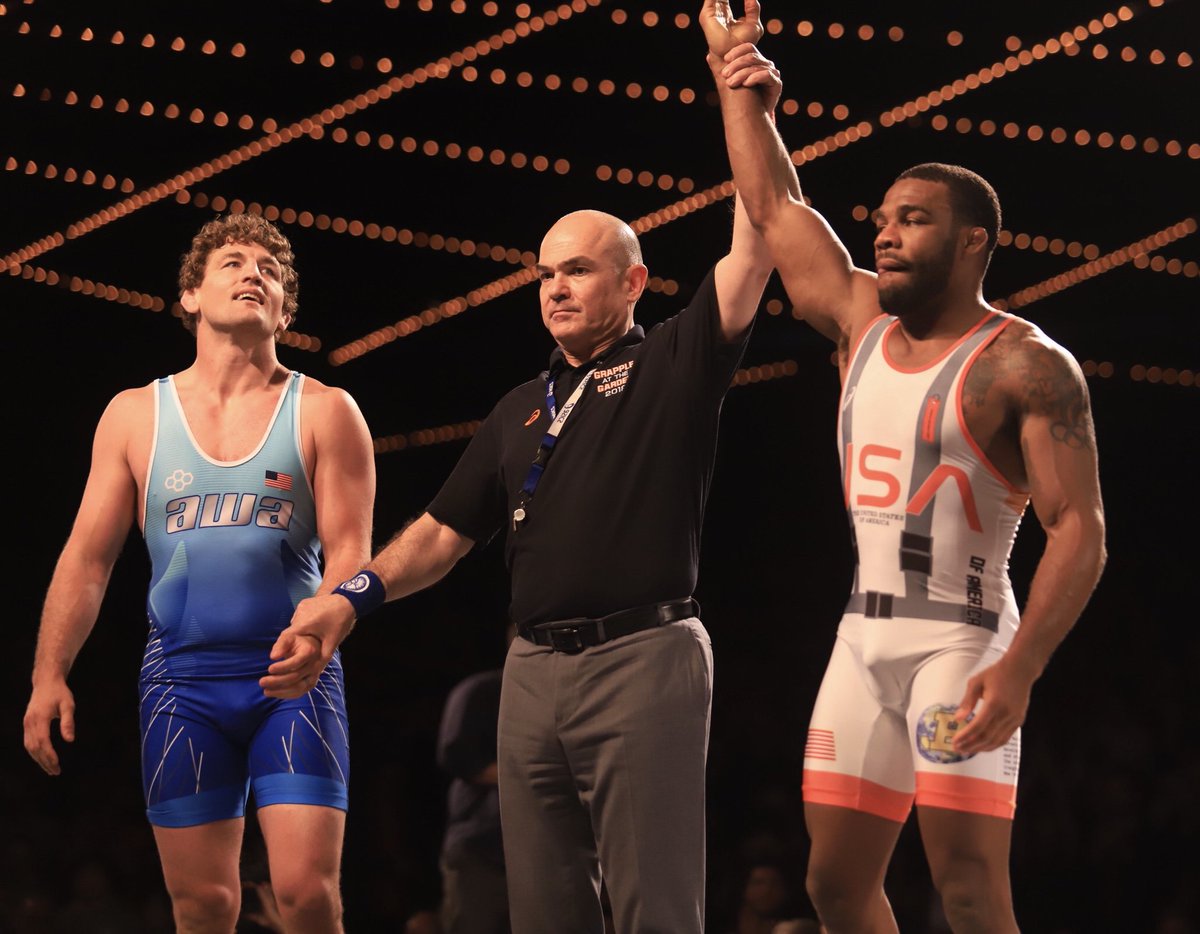 Check out below Burroughs takedown:
He's a GOAT for a reason.

Jordan Burroughs leaves no doubt over Ben Askren. pic.twitter.com/OK7Bif5rip

— FloWrestling (@FloWrestling) May 7, 2019
Askren is slated to face Jorge Masvidal at UFC 239 in Las Vegas on July 6.