Every single day I wish to myself that my wife and dog were living with me in some sort of high fantasy scenario. I would be a magick user. A conjurer of some sort maybe. Or I would wield the elements at my fingertips like fine calligraphy. It would be a life filled with adventure and discovery. I think Jon Fitch shares this same dream…Minus my family of course. How weird would it be if Jon Fitch wanted to live in a Tolkien-esque world with my dog in tow?
Jon Fitch has taken his Skyrim obsession to a level we didn't even know existed: he's created a Twitter account dedicated entirely to his adventures in the northern part of Tamriel. Take a look at some of these Tweets from Fitch Dragonborn.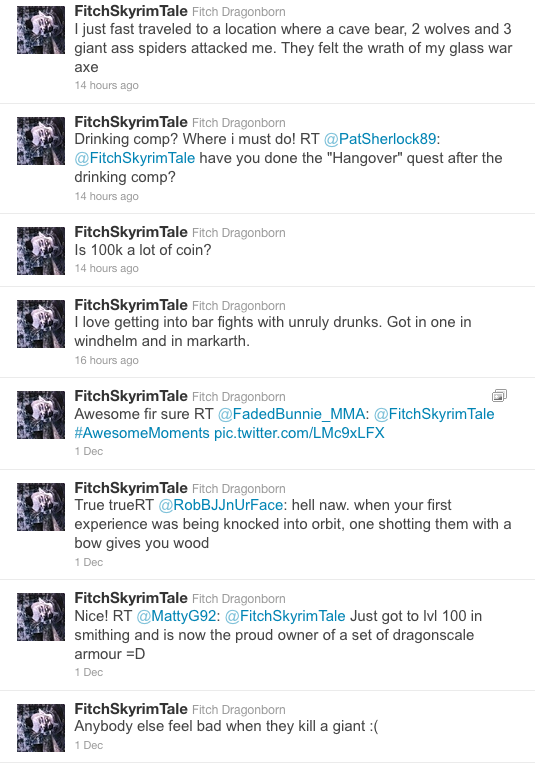 We here at MiddleEasy now feel closer to Jon Fitch than we ever thought possible. Thanks to Zach Lambertski for bringing this to our attention.