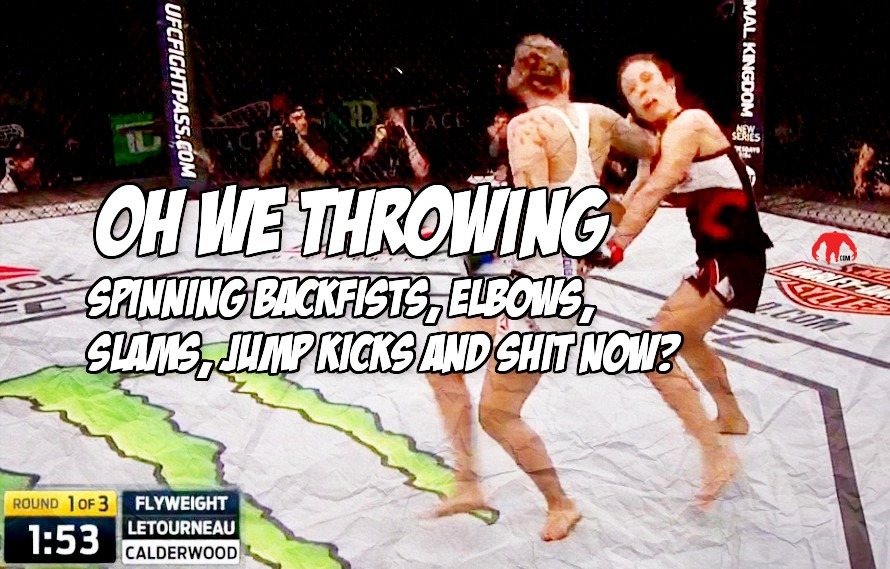 Even though Nick Diaz won't enjoy this spinning shit highlight video you should really watch it. If you thought MMA exotic spinning strikes started with Carlos Condit frustrating the hell out of the eldest Diaz Bro you are mistaken.
Thanks to this compilation from More Mmm MMA we get an extended visual history of every single different spinning shit technique thrown in a MMA fight. Spinning slam? Yup. Spinning choke? Of Course. One footed spinning jump kick knockout? Come on, you know that strike is spinning in the universe/this video for you to see.
Enjoy the highlights and maybe sit down after you watch this for a few minutes.