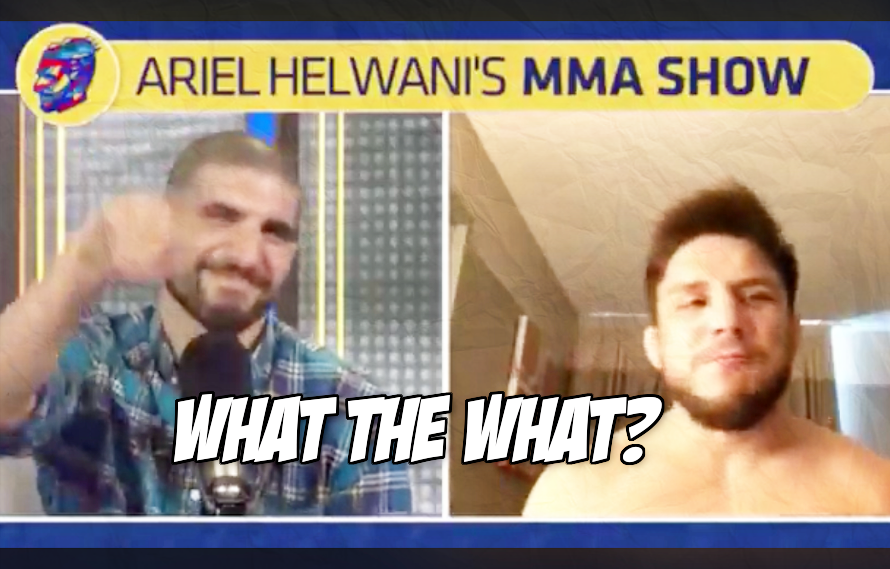 A wise man once said Henry Cejudo is the next Tito Ortiz. In retrospective, that may have been giving Cejudo's people skills way too much credit.
Cejudo continues to break records and raise the bar on his MMA career every single time he steps in the cage. Outside of the cage? Cejudo continues to leave the house with his pants on backwards while wearing his shirt inside-out.
That's the kind of socially awkward dude MMA is dealing with at the moment.
Cejudo being Cejudo, is still talking about his failed attempt at flirting with WWE superstar Nikki Bella. The UFC flyweight and bantamweight champion bricked his shot so bad, he still brings it up to this day.
Why? Why would any normal human being still be talk about stepping on rake and getting hit in the face with it? It's because that is the type of guy Cejudo is.
Appearing on The Helwani MMA Show starring Ariel Helwanit, Cejudo was asked again about trying to publicly flirt with Bella. Of course Helwani would ask this and of course Cejduo would give a dumb answer to it.
Also, let the record show, MiddleEasy has no clue what Helwani is trying to do with his hands after Cejudo verbally stumbles into a row cactus.
To her credit, Bella did politely step over the grave for a man she has long left for dead.
I don't wait in line unless it's for a Russian ballroom dancer. N

— Nikki & Brie (@BellaTwins) June 11, 2019
Not getting dunked on enough in his social life, Henry Cejudo took to Twitter and tried a comeback of his own.
Wait in line or #bendtheknee like the rest of the @ufc & @wwe. Triple C has arrived . See you on Friday 😘 https://t.co/El6FdzFkhV

— Henry Cejudo (@HenryCejudo) June 12, 2019
Friday is never coming for Cejudo, is it?