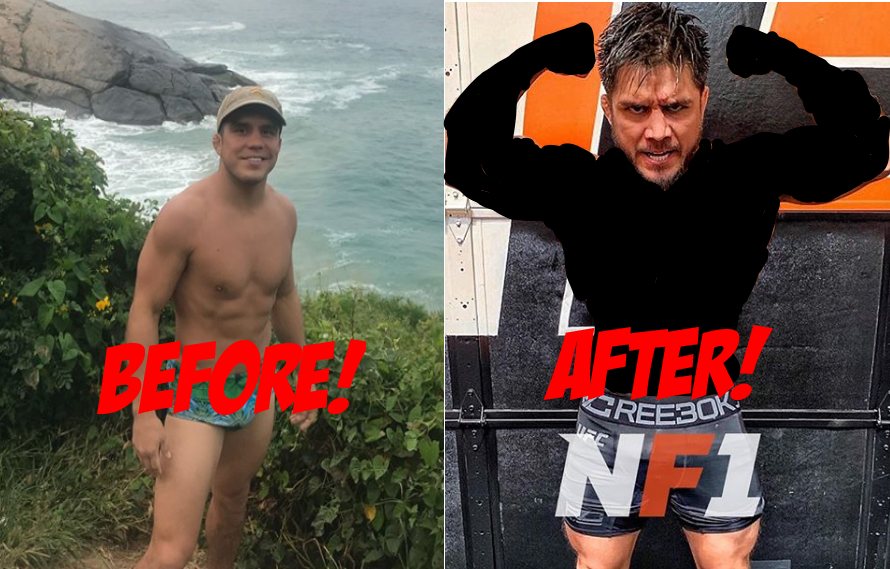 Henry Cejudo Shows Off His Physique Ahead Of UFC 238 Title Bout
Henry Cejudo is set to face Marlon Moraes at UFC 238, for the vacant UFC Bantamweight Championship. As the bout approaches, Cejudo is very clearly taking advantage of the extra 10 pounds.
In January, Bantamweight champ TJ Dillashaw moved down in weight, to take on Henry Cejudo for the Flyweight belt. However, it took only 32 seconds for Cejudo to take out the bigger fighter, and reaffirm himself as a legitimate champion. Shortly after this, it was announced that Dillashaw failed a USADA drug test. He subsequently relinquished his Bantamweight strap.
Now, fast forward to June, and Henry Cejudo is mirroring his former opponent. He is taking on 135lb contender Marlon Moraes, to take Dillashaw's former title. Additionally, Cejudo is looking to become one of few UFC "Champ Champ's" in this endeavor.
He is clearly taking this bout seriously too, as he made clear with this Instagram post. The post from Saturday shows an incredible ripped Cejudo, looking like a comic book character.
"Physically Possessed!" he says, and it's hard to disagree. This is a stark difference from the Henry Cejudo of even a year ago.
MiddleEasy is not here to imply anything other than natural causes for this body transformation. Although, the only hope is that Henry does not follow the entire path of Dillashaw.
Henry Cejudo is scheduled to face Marlon Moraes at UFC 238. This bout is the main event, and takes place on June 8th, in Chicago.
Follow MiddleEasy for more UFC 238 coverage this week!