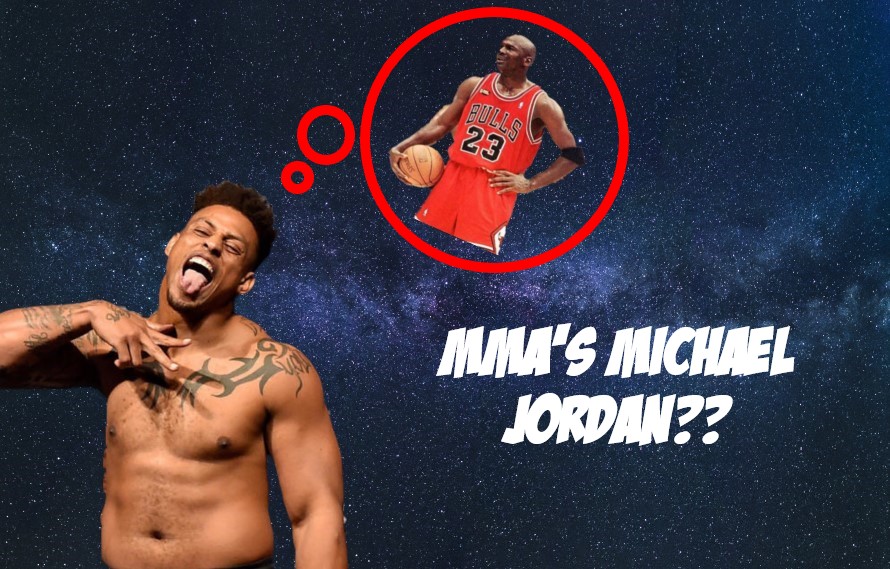 Greg Hardy Reflects On His UFC On ESPN+ 8 Victory
Controversial former-NFL player Greg Hardy picked up his first UFC victory over the weekend. This comes after a bit of a flop in his promotional debut, losing via DQ.
Although it may not have been against the toughest of competition, Hardy got the win in the first round against Dmitrii Smoliakov. In victory, Hardy was excited, to say the least. He expressed his thoughts during his post fight press conference.
"To come over here and transition to a place where 'titan' isn't the right justification for what these (fighters) are. It's amazing. And I just don't think these heights have been reached yet."
Hardy would go on to express a very strong perspective on his potential in MMA.
"I'm the fights sports' athlete version of what Michael Jordan could be. This is just getting started. We're scratching the surface, basically."
This is a strong sentiment, considering the frankly amateur nature of his fighting ability. Greg Hardy is 4-1, having faced a very low level of competition. He transitioned to MMA, following a controversial NFL career. There has been a high level of distaste in the MMA community, which Hardy has met in stride.
"People are gonna boo, it happens. But all I heard was cheers, man. I heard people that love me, I heard my crowd, my fans, the people that I've embraced came down here, people who've been living here for two, three years accept me and enjoy what I put out. That was the best feeling, just to know that they enjoy what I put out."
Controversies aside, Greg Hard could be a formidable force in the UFC's Heavyweight division. However, comparisons to Michael Jordan may be a bit far-fetched.