Not sure how long these things are going to be in stock, but we just got a new box of Green MiddleEasy shirts and we even have XXXL in stock for all of you Super Heavyweights out there that refuse to cut to 265lbs to fight Brock Lesnar. One of these days you have to stop ducking him, but in the meantime get a Green MiddleEasy shirt and Brock may even give you a thumbs-up. If you ever wanted to support MiddleEasy for all nuttiness we've provided over the years, this is the way to do it. This same shirt will also appear in EA Sports MMA as a walk-out shirt. We tried getting a picture of the Green MiddleEasy shirt in EA Sports MMA. Get one today and be forever considered 'baller' amongst your peers.
Be sure to complete your checkout process on WorldOverEasy.com! You will get an invoice before you finish the order!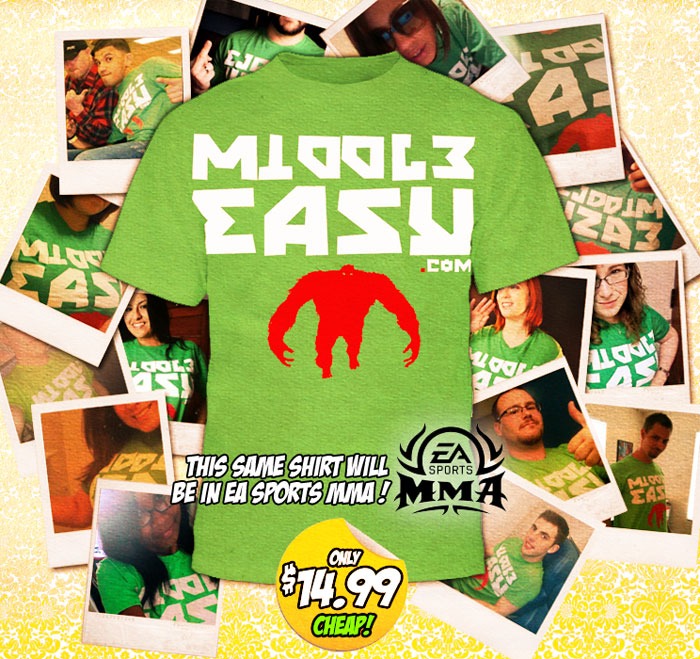 That's right. Genki Sudo even has one which automatically makes it fourth dimension compliant. Get one!