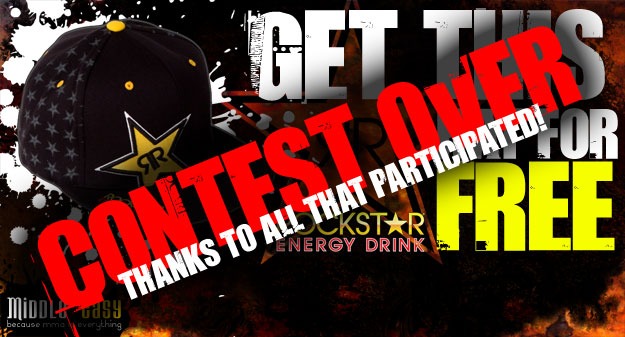 **05.22.09 – Contest Over – Thanks to all that participated!*
So the message board launched today and you probably want to get this overly dope Rockstar hat (Arlovski rocks it!). Well here are the rules.
The first three people to create 250 relevant posts on the message board will receive the same hat shown above. No hassle, no paying shipping, no gimmicks. It will arrive safely via Fed-Ex at your doorstep…as long as your roomate doesn't steal it. If he(she) does, just catch them in the face with an overhead right, or as I like to call it 'the problem solver'.
Ok, number one rule here. Don't be an asshole. When I say 250 relevant posts, I mean 250 well thought out MMA posts. One line posts like 'lol' will not count towards your relevant post total. You'll just end up looking like an idiot among your peers. 
The board is in beta so I'll be updating/upgrading the forums throughout the week. Be sure to go into your user profile and fill in your info. More avatars coming soon.
That's it!