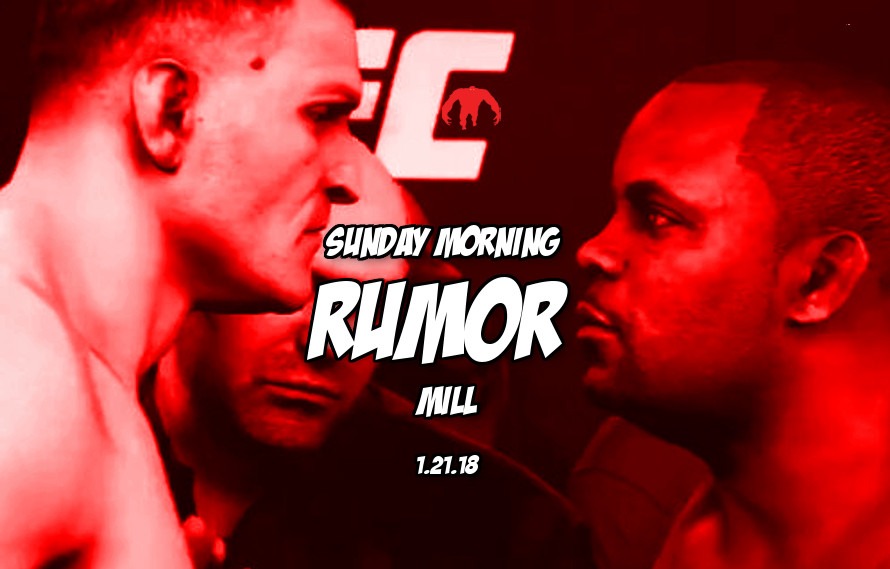 Fresh off UFC and Bellator cards on the same night, on opposite coasts, the Sunday Morning Rumor Mill will never be jet lagged. With both shows getting a solid "thumbs in the middle", it looks like the MMA world will have to wait awhile before the Saturday Night Wars have another round.
Are Bellator and the UFC even competing against each other? Or are they just two different players, playing two different games but on the same console?
As always these are rumors that have been talked about behind closed doors between MMA higher ups, so take them as MMA rumors.
Download the latest MMA update, enjoy the bugs that were fixed and fire up your post-UFC 220 Sunday Morning Rumor Mill.
Despite initially declining, rumor has it Daniel Cormier is looking at a huge offer from the UFC to move back up to heavyweight. Thanks to Jon Jones and Brock Lesnar both being out for awhile, the top of two UFC divisions are thin. A Stipe Miocic vs. Daniel Cormier super-fight may be an early target for the UFC's annual International Fight Week pay-per-view.

Win or lose, all signs point to CM Punk's next fight being his last. No word on if Punk will return to pro wrestling, possibly in Japan, after his brief UFC career.

Rumor is WWE employees with inside information are driving Ronda Rousey's odds to win the 2018 Royal Rumble way up. Despite not making her WWE debut yet, Rousey is a major favorite to win the women's Royal Rumble match.

Per sources, UFC middleweight champion Robert Whittaker's injury that bumped him out of the UFC 221 main event is worse than expected. Whittaker has apparently been attacked by a vicious staph infection and may be out of action well into 2018.
If you have heard of any interesting Sunday Morning Rumor Mill MMA rumors that you would like to add, feel free to post them in the comments section below, on our Facebook page, tweet us or mail them to us in an unmarked envelope. Just remember they are rumors and not confirmed as fact, so please take them as such.