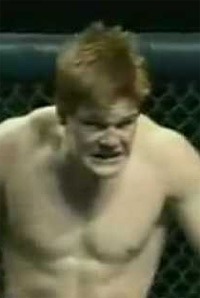 Following this ever-evolving Datsik story is like taking an elaborate journey down Joe Rogan's lungs and coming back to reality with the greatest contact high ever. Every time news leaks about Datsik breaking out a mental institution, it just makes me realize that knocking off chain of cellular phone stores in Russia will enable you to reach whatever legendary status you desire. Sports.Ru interviewed Datsik's former asylum psychiatrist to see what level on the crazy meter Viacheslav Datsik falls under. Props to our bud Anton for the translation.
"He behaved like a criminal. A clever criminal. Datsik was aggressive only towards the prisoners (in asylum) and sick inmates. He never attacked the medical staff. He could only try to scare us a little bit. These things are a sign of how well he managed to maintain the critical aspects of his sanity. His intelligence hasn't reduced. He quietly opened his cell, walked through the garden, talking on a cell phone, beating up and crippling other prisoners. He could easily kick out the door and walk into any medical staff room. Vyacheslav would often say the he wants to sit and drink some tea with us"
Datsik broke out of a mental institution with his bare hands and is now cutting videos to promote his MMA comeback.That previous statement can only be applied to Viacheslav Datsik from now until the moon crashes into the sun. Hopefully we'll see Viacheslav Datsik vs. Andrei Arlovski II since the first one didn't go well for The Pitbull. [Source]
Join our list
Subscribe to our mailing list and get interesting stuff and updates to your email inbox.