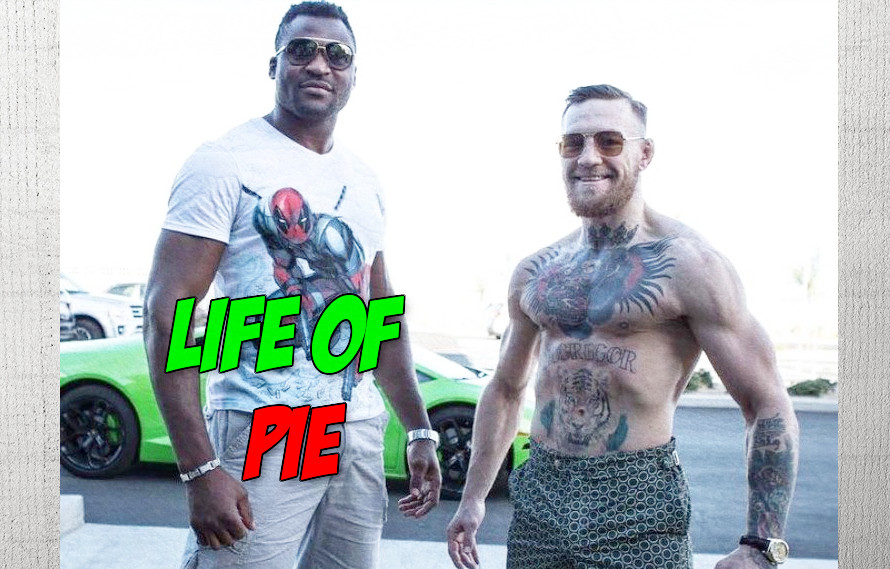 Tongue in cheek, but really what is going on with the UFC and Conor McGregor? Once the UFC's golden goose, now it feels like McGregor and his promotional partners are far apart.
This should be Mystic Mac's year. 2019 is the first year UFC is on ESPN but there biggest star is nowhere to be found. This doesn't make sense. Without McGregor and his star power, does the UFC every even land their deal with ESPN?
Is there a timeline where Conor never fights for the UFC? What's the UFC without McGregor vs. Mendes? McGregor vs. Aldo? Diaz vs. McGregor one and two? Alvarez vs. McGregor?
Hell, even Mayweather versus McGregor raised the UFC's profile.
So why isn't Conor McGregor the face of the UFC on ESPN? A sure thing. A slam dunk. Everybody wins under this proposed scenario, yet nearly seven months into 2019 there are no clear sign of Mac and UFC working out a deal.
At best, fans, UFC, and Conor McGregor only get one fight out of this year.
Like most things in life the hold up to all of this appears to money. The all mighty dollar and how much pieces of the pie everyone gets to partake in.
Taking negotiations to social media is what all this how come to. McGregor versus Francis Ngannou in a sparring match. Stream it on Mac Life and ESPN+. If Mac wins or survives, he gets to name his price. The UFC should already be handing Conor McGregor a blank check as it, might as well get some rounds while they're at it.
My piece of the pie. https://t.co/FHkChks6nC

— Conor McGregor (@TheNotoriousMMA) June 27, 2019