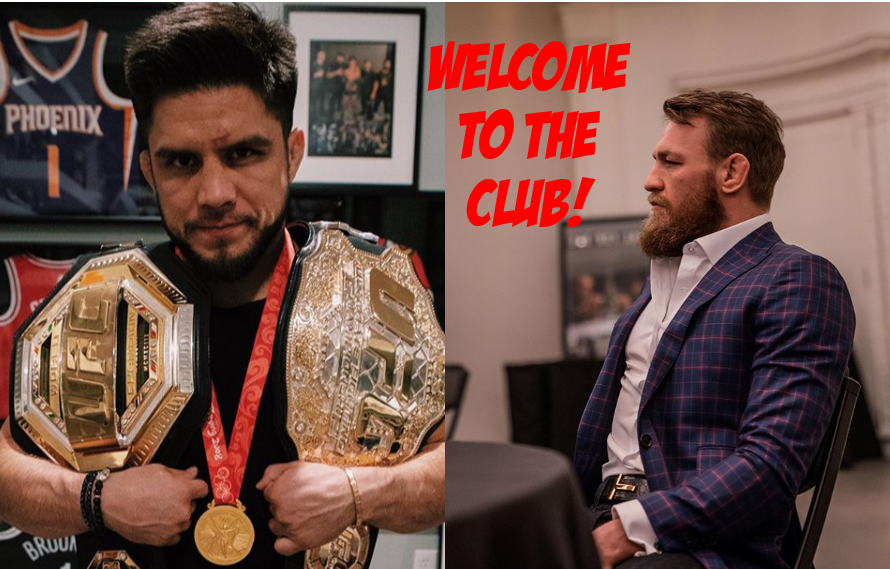 Conor McGregor Congratulates Henry Cejudo On His Victory
Last night, Henry Cejudo overcame the odds to become the fourth person to win two UFC titles simultaneously. The first person to do so, Conor McGregor, took to Twitter to congratulate him.
Henry Cejudo bested Marlon Moraes, at UFC 238, beating him via TKO at the end of the third. Cejudo was an underdog going in, and overcame a rough start to beat Moraes. This allowed Cejudo to become the simultaneous Flyweight and Bantamweight Champion.
Henry Cejudo is not the first person to attain this massive achievement. Back in 2016, Conor McGregor took out Eddie Alvarez to become the Featherweight and Lightweight champ. So, McGregor felt it relevant to take to Twitter to thank Cejudo on his victory.
Congratulations Henry Cejudo! Welcome to the club 🥃 https://t.co/xF2BHGfr9n

— Conor McGregor (@TheNotoriousMMA) June 9, 2019
"Congratulations Henry Cejudo! Welcome to the club"
Conor McGregor took the opportunity to retweet a fan comment, talking about McGregor being the first to do it. So while complimenting Cejudo, he was patting himself on the back.
This really was a massive achievement for Henry Cejduo. His combat sports resume has quickly become one of the greatest ever. He is the fourth person to hold two UFC belts at the same time. On top of that, he is also a Olympic gold medalist. Although, you probably did not know that.
Although the future of the UFC's Flyweight division is already on the fence, Cejudo already has a better legacy than McGregor. Henry Cejudo defeated TJ Dillashaw, to defend his Flyweight belt. Conor McGregor, on the other hand, never defended his titles, and was stripped of both.