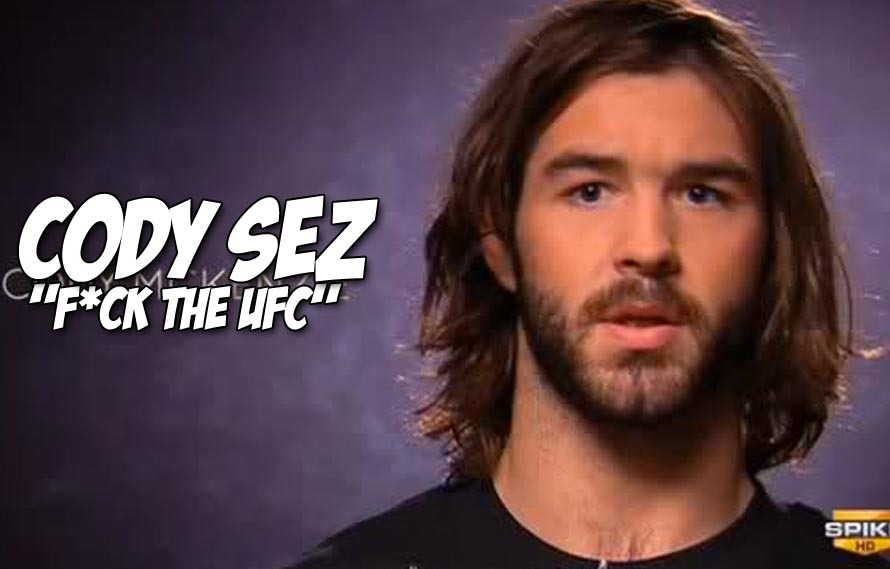 Well, that's one way to express yourself, Cody.
Former UFC fight Cody McKenzie isn't a part of the class action lawsuit against the UFC, but he expresses that he'd like to be at some point. It seems like everyone might want in on this if they think it'll be successful. I'm still not sure that it'll have any legs to stand on, but I guess that is what we'll find out about today when that press conference goes down. Hopefully we'll find out what fighters are involved, what the claims are and if they'll have a shot in the dark at getting any money from the UFC.
In the meantime, Cody McKenzie expresses himself and we kind of listen because the audio on this video is shockingly low.