While I was getting my fill of shirtless man-meat at the UFC 108 weigh-ins today, you were stuck suffering through shirtless man-meat hell with your girlfriend and her bootleg copy of Twilight. OK, that might be excusable. But if your girlfriend tells you that she is going to become a born again virgin if you don't watch Julie and Julia with her during UFC 108, that sucks and maybe the curse of UFC 108 has spread to you. I don't have to deal with that sort of drama so here's my picks:
Rafaello "Tractor" Oliviera Vs John "GUNS" Gunderson
This is the Tractor Vs Guns…nicknames like that make me feel like I should be at Monster Jam in Kentucky with a can of skoal in my back pocket and a camo tank top on rocking out to some "Sweet Home Alabama" by Lynard Skynard. I'm going with Guns so I don't piss off the NRA-I might need their back when the zombie invasion happens in 2012.
My Pick: John Gunderson
Mike Pyle Vs Jake Elllenberger
Pyle is a former WEC champ and he even took out Dan Hornbuckle's WARHAWK once. That's pretty hardcore.
My Pick: Mike Pyle
Mark Munoz Vs …
Wow, bring your Phillipino Wrecking Machine over here and wreck some…whew, it just got really hot in here and I can't even remember who Munoz is fighting anymore.
My Pick: Mark Munoz
Cole Miller Vs. Dan Lauzon
Ya know, I really like Cole Miller so I'm confused at his obsession with "smurfy" blue colored tighty whities at weigh ins. I mean, do you really want anything covering your junk that brings to mind little blue elf like creatures? It's sure to make us chicks question what you are working with. He might not know how to pick his junk covering duds right, but I think he can still win this one.
My Pick: Cole Miller
Kampmann Vs Volkmann
Kampmann took me down memory lane at weigh-ins with his boxer briefs that looked eerily similar to the totally radical laser beam backgrounds in some 80s (late 80s!) elementary school pictures.
No, thankfully that's NOT me at age 9-my parents were too cheap to shell out the extra $2 for that background.
My Pick: Kampmann and the trip down memory lane…
Junior Dos Santos Vs Gilbert Yvel
Look, I know people are digging on Junior Dos Santos, but Gilbert Yvel walks around with a permanent tattoo necklace that reads "fight with the will to die", snacks on Russian dudes named Karimula and his knees have the ability to transmutate your face into bowl of tapioca pudding. That's sort of bad ass.
My Pick: Yvel
Miller Vs Ludwig
Yawn, I'm so bored after the 43 minute rubdown Miller got from his manslave at weigh-ins I lost any interest I might have had in making a pick on this one…Oh wait-Ludwig's nickname is "bang"…teeheehee. I like it!
My Pick: BANG! BANG! BANG!
Joe Lauzon Vs Sam Stout
Joe is going to want to avenge Cole Miller's smurfy undies beating up on his brother Danny earlier in the night so he's going to take it out on Sam Stout.
My Pick: JLo
Dustin "McLovin" Hazelett Vs Paul "Semtex" Daley
I personally don't care to get any McLovin from a dude with a beard like an Amish furniture maker. I do appreciate McLovin's boombastic jiu-jitsu but I don't know that it can stand up to Paul Daley's ability to morph his fist into plastic explosive. Its like a scientific experiment about to go bad. Once the Semtex fists hit the wirey and highly flammable amishesque beard of McLovin the friction will create a spark and kablam! McLovin's chin is blown to smithereens (whatever those are).
My Pick: Paul Semtex Daley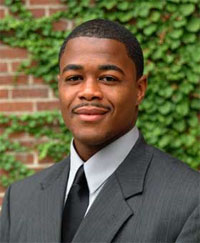 Rashad Evans Vs. Thiago Silva
I was back and forth on this one for awhile…I mean Thiago Silva promised us a murder in the octagon and Rashad has an ass that looks ripe for the grabbing, how is a girl to choose? Well weigh-ins happened yesterday and picking just got easy. Thiago Silva did the unthinkable and wore shades during his walk up to the scale and during the face off. That's one of the Ten Commandments, Silva! (I ditched the one about coveting the neighbors husband or wife) Thou shalt NOT wear shades indoors or at night. DQ Silva.
My Pick: Rashad Evans