For the sports collector with the finest taste eBay has a special Floyd Mayweather vs. Manny Pacquiao commemorative item. Mayweather-Pacquiao was all about the world's elite watching a prize fight that only the highest class of people could truly enjoy. If you didn't understand the greatness of a twelve round bout of fisticuffs at the highest levels you may not be a celebrity or a multimillionaire.
It really helps if you're a celebrity.
Show your love for boxing and Mayweather-Pacquiao through air of the non-canned variety. Buy it now on eBay for the low price of $10,000.00 and you two can inhale the same air that greatness smelled and tasted on May 2, 2015 in Las Vegas. This Ziploc bag would look perfect in the study, mounted above an all-natural organic fireplace, of Rupert Murdoch, Mark Wahlberg, or 50 Cent.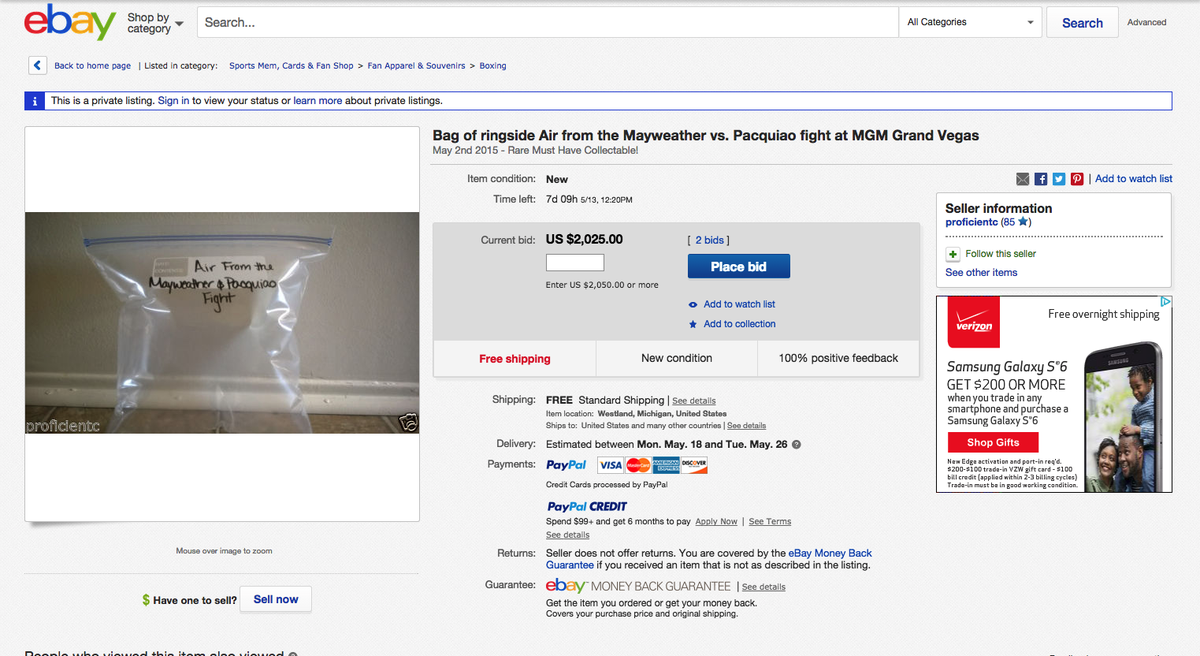 Hat tip to eBay buyer @The_Real_Bill_ for the find