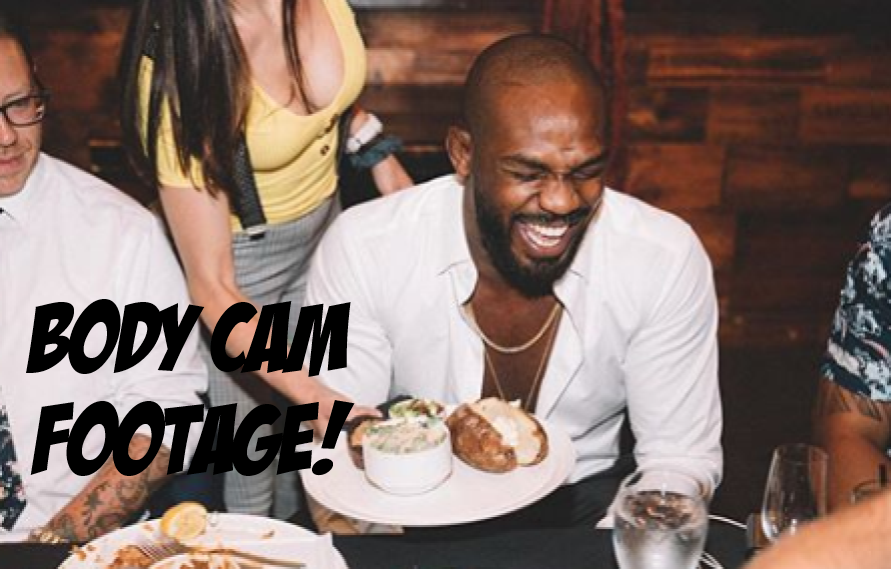 Bodycam Footage Released Of Jones' Battery Victim's Police Statement
Jon Jones could be facing charges of battery, stemming from an incident last April. Now footage has been released of the police interview with the victim.
Jones was recently accused of slapping a woman inappropriately at a strip club in April. Allegedly, Jones slapped a cocktail waitress in her private parts, in addition to picking her up and slamming her down. She also claims that he put her in a choke hold, and pulled her into his lap.
However things do not seem very serious in this situation, as Jones was unaware of the accusations until recently. He even had a bench warrant issued for him, when he competed against Thiago Santos at UFC 239. Nevertheless, he was able to clear that warrant up, and receive a court date.
Moreover, several weeks after the incident was reported, body-cam footage was released to KREQ News in Albuquerque. This footage shows police interviewing the alleged victim, with her showing various emotions regarding the incident.
In the footage, the unnamed victim is seen describing the incidents of the evening. She does however, get emotional when talking about pressing charges against Jones. When told that Jones could be facing charges of battery, this exchange occurred:
"So, you don't know if you, as of right now, if you want to press charges or not because you feel like he's quote/unquote untouchable?" the police officer asked.

"It's f—ing Jon Jones, what am I supposed to say about that?" she responds

"A crime is a crime regardless," the officer replied. "Doesn't give him the right, just because he's a celebrity."
Jones is set to appear in court on September 26th. This is just the latest in a long line of incidents involving Jon Jones.