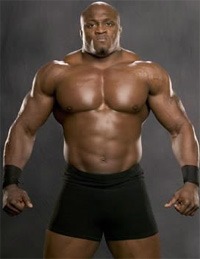 I love how people comfortably talk shit about Bobby Lashley behind their computer desk wrapped up in their snuggy sipping on their venti mocha latte. If you crossed Bobby Lashley's path, you would urinate over your khakis and go to the nearest ATM to withdraw all of your money to Lashley…and give him your girlfriend as a sign of respect. Sort of like the Aztec gods used to sacrifice virgins to the gods. In this case, the 'God' is Bobby Lashley and your girlfriend is a figment of your sex deprived imagination.
Never talk shit about Bobby Lashley. Why would you? Seriously, who would ever want to fight this guy? Oh, I know a cat by the name of Mike Cook. Dude has a 6-3 MMA record and he's fighting Lashley tonight on MFC: 21 Hardknocks live on HDNet. Yes, tonight on HDNet. We get to see Miesha Tate scrap it out and Bobby Lashley in one night. This is what Fridays were designed for.
Join our list
Subscribe to our mailing list and get interesting stuff and updates to your email inbox.