Much has been said about Ronda Rouseys recent bit part in the movie Expendables 3
However there are two current uFc fighters who not only have vastly more experience in multiple movies but have also had starring roles.
The too most working actor/uFc fighters in the world today & perhaps ever are also going to fight each other, Cung Le & Michael Bisping.
As part of the betting strategy for this fight it is essential to look at their body of work.
First Cung Le
In 2009 he was in the hit movie Tekken : the Motion Picture (Tekken 2 & its other sequal Tekken 3 yet to be made) based on the even bigger hit video game which was also called Tekken.
Cung played the character of Marshall Law who is like a rip off of Bruce Lee in all but name.
He has no spoken lines,oh as I research this indepth I find out Cung also appeared in the hit 
sequel
 Tekken : Reloaded
Also in 2009 Cung starred in the cult classic 
Pandorum 
a sci fi 
post-apocalyptic adventure, where a massive ship (space ship that is) lost in space controlled by hunters who well hunt the humans.
This is sounding like my kind of movie & I'm going to find a copy of it to review in depth
He plays a
 Vietnamese-speaking agriculturist named Manh who has a epic fight scene against a monster of some description & is, killed.
2009 was a busy year, he also stared in Fighting alongside his good fren, confidant, buddy & fellow thespian 
Channing Tatum
, who Cung knows quite well, they acted together.
He plays the character of Dragon Lee (coincidentally perhaps Cung in Mandarin literally translates to Dragon)
Unfortunately I missed watching this award winning film but this excerpt from Wikipedia made me want to suspect it may be a bit high brow for my tastes:
Between fights, Sean meets Zulay a few times, and they eventually have sex. Sean and Zulay are visited by Harvey, and Sean is furious, suspecting Zulay and Harvey of having sexual relations
This one had a huge cast in terms of star power, like the Hong Kong equivalent of The Expendables 3 with Cung playing the Ronda Rousey role.
In 2012 Cung had his big break a starring role alongside The Original Belgian Waffle Jean Claude Van Damn in 
Dragon Eyes
He was even on the front cover.
Also in this movie were Gladiator Russell Crow and the guy that played the bald guy in 
Guardians of the Galaxy
David l Bautista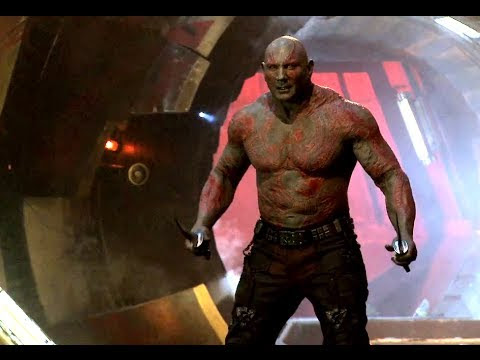 This movie took over $20 million in the box office (Not the galaxy movie that was like $200 million & counting, as such is irrelevent to this discussion)
Which in movie terms makes Cung a far bigger star than Ronda Rousey whose expendables movie will be lucky to do half that at the current rate.
His latest movie is the upcoming (unless its already come) Puncture Wounds which co stars Dolph Lundgren, aKa Ivan Drago
I count that as 6 movies, and on posters, dVd covers, international star, in terms of mMa movie stars Cung is BIG.
Next Michael Bisping
A shorter acting career thus far, but leads to high hopes for future glories
In 2010 the epic mMa fight masterpiece Beatdown
On the front cover, a starring role right off the bat, no minor non speaking roles for this thespian who follows on from other British greats like
that Lawrence of Arabia guy, the guy who was the first Dumbledore in the Harry Potter movies & Rowan Atkinson.
Bisping plays a bad guy – typewritten so early on ? perhaps
Next was Indepted described as :
The tragic story of two Pakistani-American brothers born under a sinister international mob boss searching for their place in an unforgiving world.
I am not sure if Bisping played a Pakistani American brother, or maybe just a sinister mob boss
Later that year Bisping became a British Soap Opera star in the beloved Holyoaks Later, his role was that of , a bad guy, mobster type like guy
This is big, its like being on the Young & the Restless or even Days of our Lives, seen by millions week in week out, more people watch Holyoaks Later than watch the average uFc Fight Night – even the ones that don't have Mighty Mouse Johnson in the main events.
2014 The British wide released Plastic
A action comedy sensation, where Bisping, plays a , bad guy, mob dude.
Next in 2014 was The Anomaly
Bisping plays a , bad guy, Russian mobster.
He has two more movies still in production Street
And Victrix which I am quite excited about 
The remnant of the once mighty Twentieth-Legion Valeria Victrix, face their last and greatest challenge: as forces both natural and supernatural close in for the epic final drama of Rome's Empire in Britain.
This stars who I regard as the greatest actor of his generation Rugter Hauer – Bladerunner, hobo with a shotgun, list goes on, but the greatest of all and I recommend all to watch Salute to the Jugger
I have this on vHs, must get it digital, need to watch again, seriously
This one looks good.
Head to Head : Cung more movies, bigger starring roles,
                             Bisping future films look intriguing, perhaps a more promising future career
Conclusion : to close to call.
t