Still can't believe short angry bagel guy is now famous. Some people even refer to him as Bagel Boss and those people are even worse. Two weeks too late, UFC is promoting Al Iaquinta and Chris Weidman hanging out with this nerd.
Why? Something about being viral and being hip to trends. Sure the 15 minutes of Bagel Boss being a celebrity are up, but that won't stop the UFC. The UFC should be better than this, but yeah.
Look maybe this isn't an all-time dumb idea. Just look at the faces of Al Iaquinta and Chris Weidman. They look super happy to be there.
https://twitter.com/ufc/status/1154051184434352128
Just look at this dude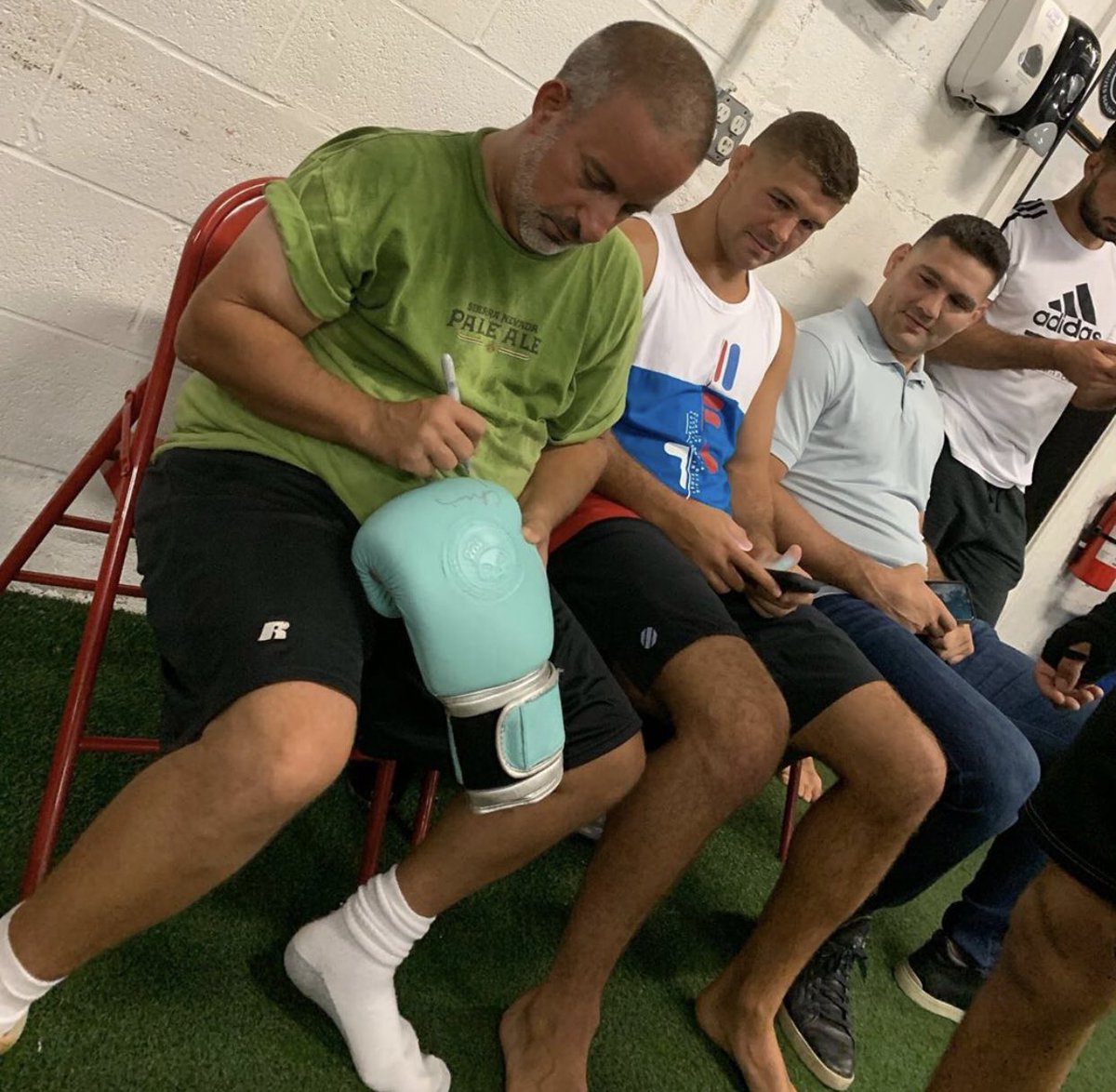 From the picture, it almost looks like Bagel Boss (short angry bagel guy AKA SABG) is signing autographs for Al and Chris. What a world. 2019, MiddleEasy kind of hates you now.
Sure, a viral D list celebrity is some how getting more clout than a former UFC middleweight champion and a top ten fighter at lightweight. Makes 100% sense with where the world is at this very moment.
Not to sound like an old man yelling at clouds or for kids to get off their lawn, but what the cuss?!?!
Oh no, there is even video of the human tire fire and Al Iaquinta training. Of course. Why not?
Welp, Planet Earth it was a good run. Looks there is nothing left for us to do. Time to jump timelines and for MiddleEasy to leave this universe. Short angry bagel guy won at life in the worst judge's decision known to man. Somebody save Chris and Al while they still have hope in their gentle eyes.
Update: The UFC already deleted their tweet after the backlash LOL