Artist Boss Logic may be the Conor McGregor of fight posters. Someone give Boss Logic not one but two big gold belts after he perfectly encapsulated Conor McGregor's next two logical (eh puns) UFC opponents in poster form. Seriously if the UFC doesn't hire him by the end of this post then another promotion should throw all their money in the direction of Boss Logic.
First up, is UFC lightweight number contender Khabib Nurmagomedov finally getting his shot at UFC gold. Russia versus Ireland. Sambo versus stand-up. Nurmagomedov's cold blooded smack talk versus McGregor's verbal poetry. A mother fucking Grizzly Bear versus a God Damn Tiger on your fight posters!!!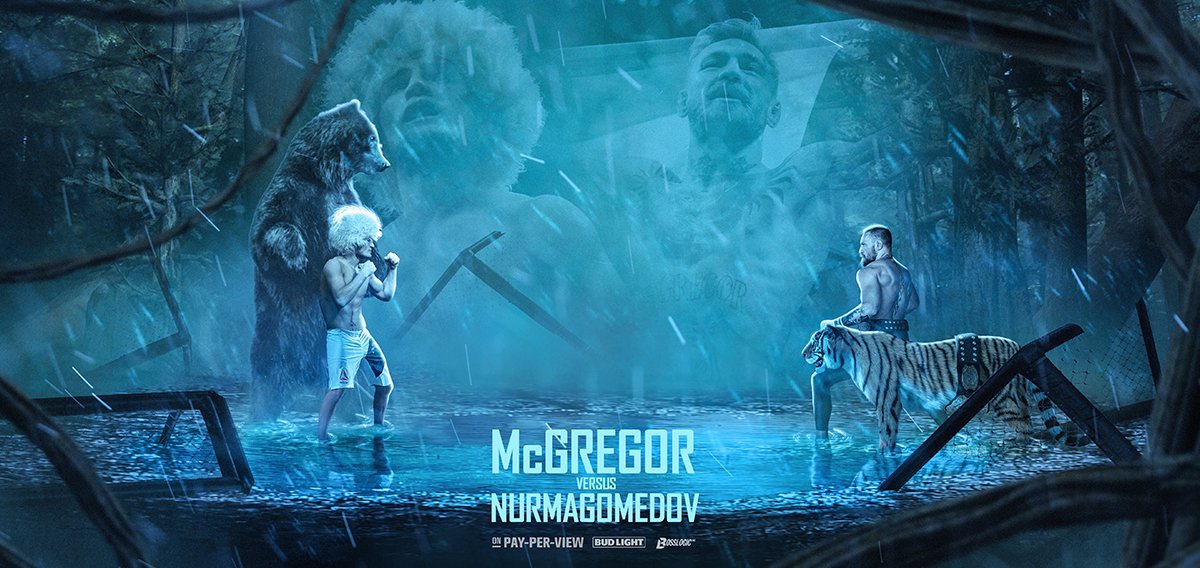 MMA's best trilogy only needs one more chapter to be whole again. The flash of Conor McGregor clashes with the grimy grit of Nate Diaz one final time. McGregor knocks out Diaz once for all spells the end of days for half of the MMA World. Diaz mounts and chokes the soul out McGregor for a second time means The Apocalypse has descended upon the other half of the MMA World. After gazing dour eyes deep into the heart of this poster our bodies are ready for Diaz-McGregor III.