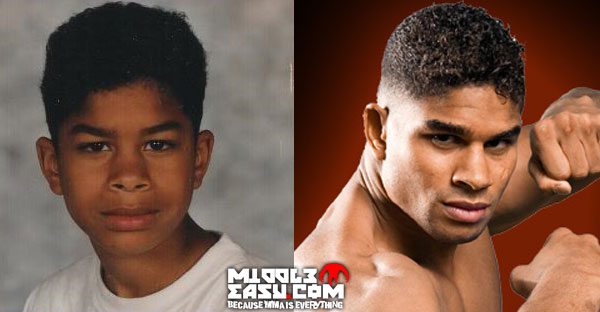 When I watched the trailer for the Reem 3.0 we posted earlier this week, I caught a glimpse of one of my favorite Overeem video clips. Most of you know the one I'm talking about, it's the one where he is surrounded by six or seven adorable Japanese chicks and they hang dangling from various Overeem appendages as he lifts them all simultaneously from the floor. Each time I watch that clip I'm pretty sure I want to add 'spending a day like Gwen Stefani with a gang of Harajuku girls ' and 'dangling from an Alistair Overeem body part' to my bucket list. You don't want to admit it, but both of those things sound pretty awesome, don't they?
After the last 8 months or so of occassional smack talk from Junior Dos Santos, fighting JDS is definitely on Overeem's bucket list. Reem is worried that he might not ever get to fulfill that bucket list wish though, because he is pretty sure that Cain Velasquez is going to take JDS out before he gets a chance.
I want dos Santos to win so I can beat him, but I think Cain is going to take care of him for me, unfortunately. Junior is going to get taken down. He's going to get ground-and-pounded."

(Junior's) been doing the zig-zag. He wants to fight me then he doesn't, so then he fights Cain. I think he's going to have his hands full with Cain. He's going to lose.
We are now officially less than one month away from finding out if Overeem's bucket list wish to fight JDS is going to be fulfilled or not when Cain Velasquez steps in to fight JDS for the second time on December 29th at UFC 155. [Source]