A new show is coming out that enables co-workers to duke it out with boxing gloves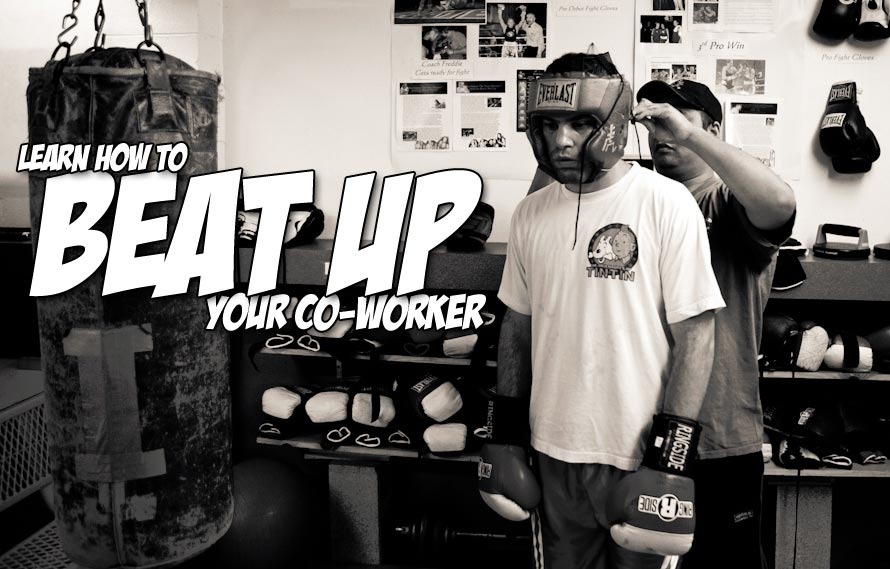 How much would we truly know about our universe if we didn't want to club our co-workers over the head with inanimate objects? When I did that whole corporate thing before I started MiddleEasy, there wasn't a day that went by that I didn't want to challenge my art director to an MMA match — or any combat sports that involved me shoving my fist in his face. Now that I'm over that entire world, I still want to give him an open-palmed strike to the face followed up by a double-leg takedown. In fact I'm sure many of you wish you could give your co-workers an elbow (or fifty) directly to the jaw.
The Esquire Network wants to make your dreams come true with their new show 'White Collar Brawlers' which will air on November 19th. Yeah, I had no idea the Esquire Network had a channel either. Check out the trailer of their show.
{source}
<iframe src="http://tv.esquire.com/videos/embed/jk93EXOXPEU=" width="890″ height="501″ frameborder="0″ seamless></iframe>
{/source}