UFC fight cards sometimes get ruined by the fighters who are unable to make the appropriate weight. It is believed that some fighters even lose 15-20% of their body weight, even gambling with their own life and career. It could mean the blackout, tons of health issues, and lifetime consequences. UFC officials are trying to put some regulations which would prevent such massive weight losses.
There were ideas of more weight classes or stricter penalties for the ones who miss weight and ruin the card. But unfortunately, more and more fighters undergo this dangerous trend. There are even fighters who didn't pass the weigh-in two or more times. Some of them even win the fight but can't be claimed the champions due to weight failure. 
Renan Barao – UFC 177
The Brazilian legend had a hard time reaching a 135-pound limit at UFC 177. He was scheduled to face TJ Dillashaw in a title shot rematch. There were rumors Renan Barao weighed 163 pounds, and it should have been one of the most dangerous weight cuts ever seen. 
Barao blacked out in a sauna while he was trying to sweat out water and reach a 135-pound limit, smacking his head on the bathtub. Missing the weight for a title shot is the worst thing that can happen to a UFC fighter. Barao was even taken to the hospital after he became ill during the weight cutting process and he had to pull out only a day before the fight!
And the strangest thing – after a few Featherweight fights, Barao returned to Bantamweight division. Looks like this man simply enjoys the brutality of weight cuts and risks.
Mackenzie Dern – UFC 224
Dern shocked the world when she had seven pounds more at UFC 224 for the fight versus Amanda Cooper. The Brazilian submission specialist made a critical error for the third time, and UFC officials simply couldn't keep their eyes closed, especially if you consider she fights at Strawweight division!
Mackenzie took the responsibility for her actions, swearing she will never miss weight again after this event. This was one of the most unsuccessful weight cuts ever – what was happening inside of Mackenzie's brain, 123 pounds for a Strawweight showdown, only two under Flyweight limit?
Dern is having a perfect score of 7-0. But you mustn't forget the fact she also missed weight two times at smaller promotions. The champion has to reach the appropriate weight effortlessly!
Darren Till – UFC Fight Night 109, UFC Fight Night 130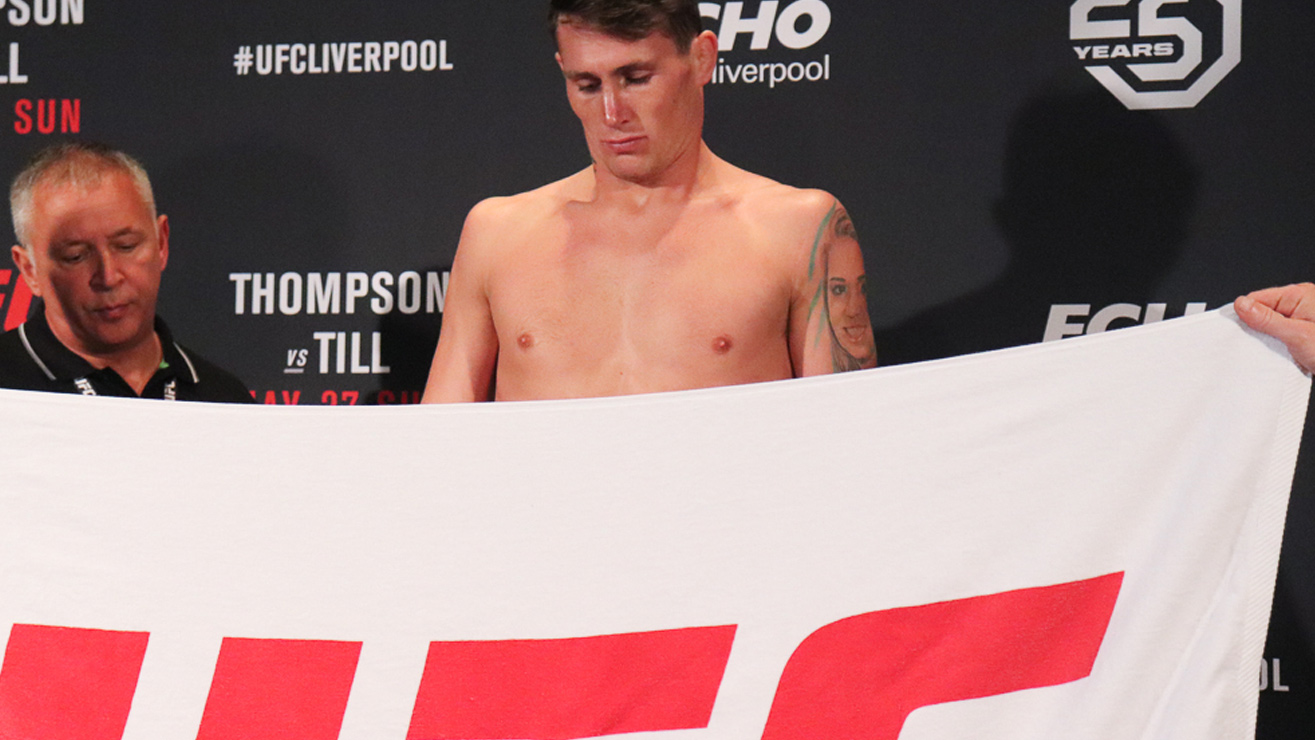 Darren Till claims he is "a big Welterweight", and he is known for two unsuccessful weight cuts. After few impressive UFC victories over European events, Till was skyrocketed high, and especially after a controversial unanimous decision win over Stephen Thompson.
But at UFC Fight Night 130, Till wasn't even able to reach 170-pound limit. His weight was 174.5 pounds, and the bout was held as a Catchweight. When The Gorilla was rehydrated, he had 190 pounds! Despite he is currently a top Welterweight contender, he won't be able to fight for the title if he misses weight again.
He did the same thing for UFC Fight Night 109 and the fight against Jessin Ayari – he had an impressive 176 pounds!
The truth is that Darren Till is a natural Light Heavyweight. We will see if he can reach the Welterweight belt but he should seriously think about going at least one division up.
Johny Hendricks – UFC 217, UFC Fight Night 112, UFC 200, UFC 207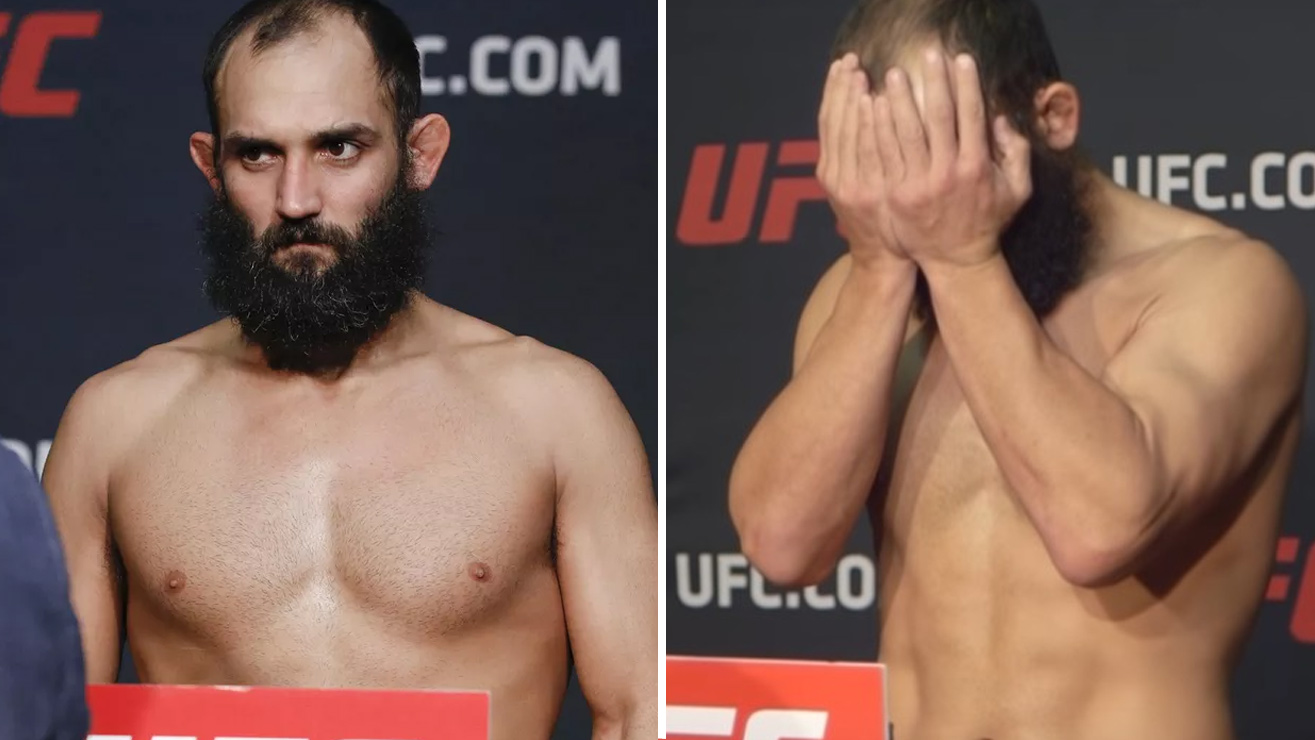 Johny Hendricks is definitively the master of unsuccessful weight cuts. You really need to be an artist to miss the weight four times. Despite he moved to Middleweight later, he still had problems reaching 185-pound weight limit, admitting his natural weight is over 200 pounds.
Johny Hendricks has always been "a big Welterweight". After a decision loss to Georges St-Pierre at UFC 167, he won the Welterweight title against Robbie Lawler at UFC 171.
And now an interesting fact – while he was a Welterweight, he missed the scale for showdowns against Kelvin Gastelum at UFC 200 and Neil Magny at UFC 207. Despite he went the division up, his matches with Tim Boetsch at UFC Fight Night 112 and Paulo Costa at UFC 217 are also known for his unsuccessful weight cuts! His nickname is Bigg Rigg with a good reason.
Yoel Romero – UFC 221, UFC 225
The Soldier Of God could easily be considered as one of the greatest tragedians in the history of this sport. He started the career as a Light Heavyweight competitor but switched to Middleweight after a loss to Rafael Cavalcante.
Yoel Romero was very successful against his opponents but failed weight cuts stopped him from being the champion! At UFC 221, he weighed 187 pounds and was ineligible to fight for the title but anyway won via spectacular knockout over Luke Rockhold.
His UFC 225 fight versus Robert Whittaker is a real tragedy – he had 185.2 pounds! UFC officials didn't give Romero additional two hours to reduce the weight but only one, and he decided to file a lawsuit against ISAC. After the weigh-in, he really looked exhausted and barely stood on his feet. Whittaker won this fight via controversial split decision.
For now, his move to Light Heavyweight division looks like the only possible option. He failed to win Middleweight division only due to his greatest enemy – weight cuts!
Chris Weidman – UFC On Fox 2
Chris Weidman nearly missed the scale for his UFC On Fox 2 fight against Brazilian submission specialist Demian Maia. The All-American's natural weight is 200+ pounds. But this time, The All-American has really gone too far.
Weidman had a very difficult task – losing 32 pounds in just 10 days. A day before the weigh-in, Chris Weidman weighed around 205 but he miraculously succeeded to cut 20 pounds in 24 hours, putting his life at serious risk.
The All-American won this fight via unanimous decision despite the shock. He claimed he was using the power of his mind since his body was very tired. It was definitively one of most life-threatening weight cuts ever.
Craig White – UFC Fight Night 130
Craig White is a real example of a fighter who has no problem putting his life on a gamble. He was informed that he will face Neil Magny in two weeks, and he had to cut almost 50 lbs – his weight was 216 pounds! White hit the scale with 171 pounds after only 14 days!
Craig White went on a 600 calorie a day diet. White explains that he was doing two 15-minute baths for every hour. He started at eight at night and didn't even dare to go asleep until two in the morning. Then he got up at 5 AM and I did another four baths. He needed fourteen baths to hit the weight limit.
Despite this was one of the most dangerous weight cuts in the history of UFC, White was quickly rehydrated to 92 kg until the day of the fight, claiming that he has never felt better in his life, and the only thing he had to sacrifice was a lack of sleep. But Neil Magny defeated him via first-round TKO.
Kenny Florian – UFC 136
Kenny started his career as a Middleweight competitor, switching between four weight divisions throughout his career. It was very unhealthy for his body but despite insane weight cuts, he has never missed weight! The discipline this fighter demonstrated is something every future superstar should rely on.
Florian spent some time in Welterweight division before finally settling at the 155-pound limit. But when he had no luck with a Lightweight belt, he decided to drop to Featherweight and defeat Jose Aldo at UFC 136. It was rumored that his initial weight was 185 pounds, which means he dropped 40 pounds!
Kenny admitted this experience almost killed him, claiming he "knows what death has to offer now". He retired after this loss. And listen to the bad news – Aldo won that fight via unanimous decision!
James Irvin – UFC On Versus 1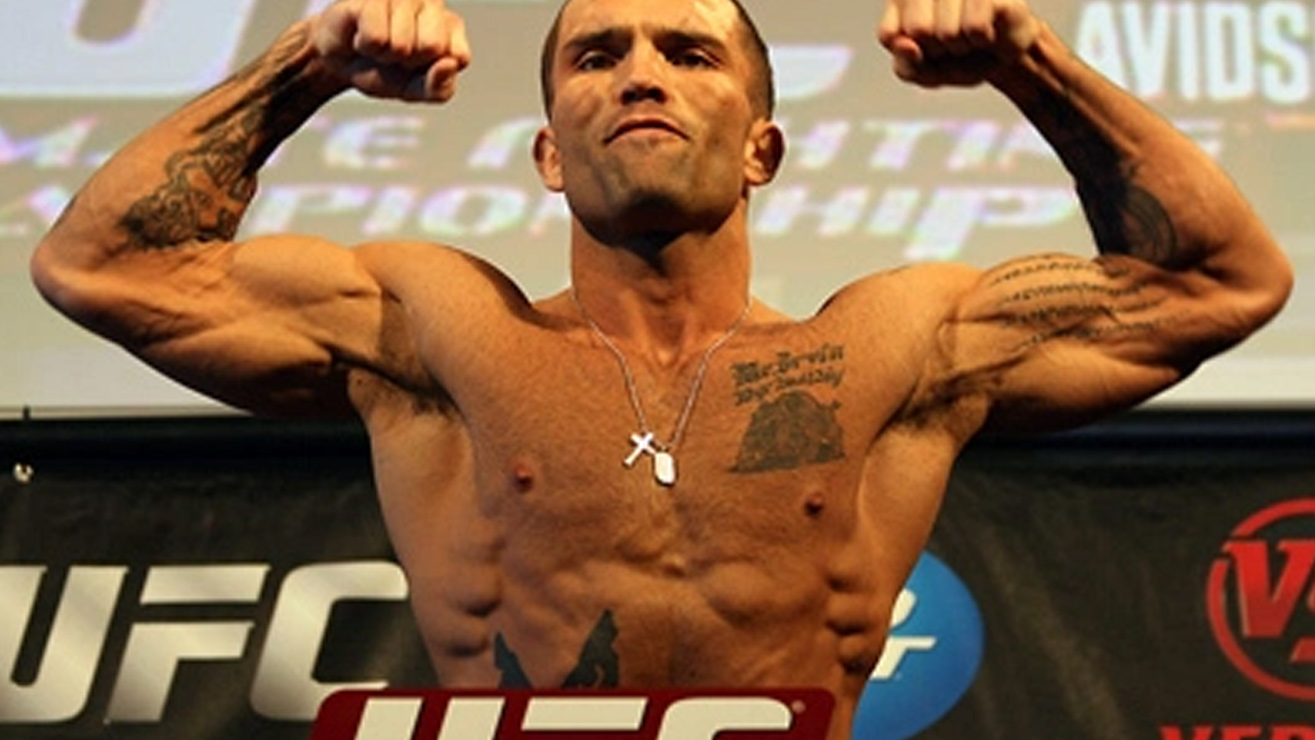 Irvin has always been known for extreme things – 8-seconds knockout over Houston Alexander, substance abuse, and injuries. Naturally, James Irvin is a Heavyweight fighter who barely drops weight for Light Heavyweight division. But he had his Middleweight debut against Alessio Sakara back in 2010 at UFC On Versus 1!
The Sandman even claimed he weighed 200 lbs one month before the fight and reaching 185-pound limit shouldn't be a problem. The main reasons Irvin dropped Middleweight were his wishes to face Patrick Cote and Michael Bisping later. He looked very bad and exhausted at the weigh-in – his cheeks were sunken in a sickly way and he was walking like a drunk towards the scale.
Irvin's reputation of one-punch knockout fighter was destroyed when Sakara punched him in the eye in the first round and won the fight. The referee called the timeout thinking an eye poke occurred but the replay showed it was a legal punch. Irvin has never fought Middleweight division after.
Khabib Nurmagomedov – UFC 209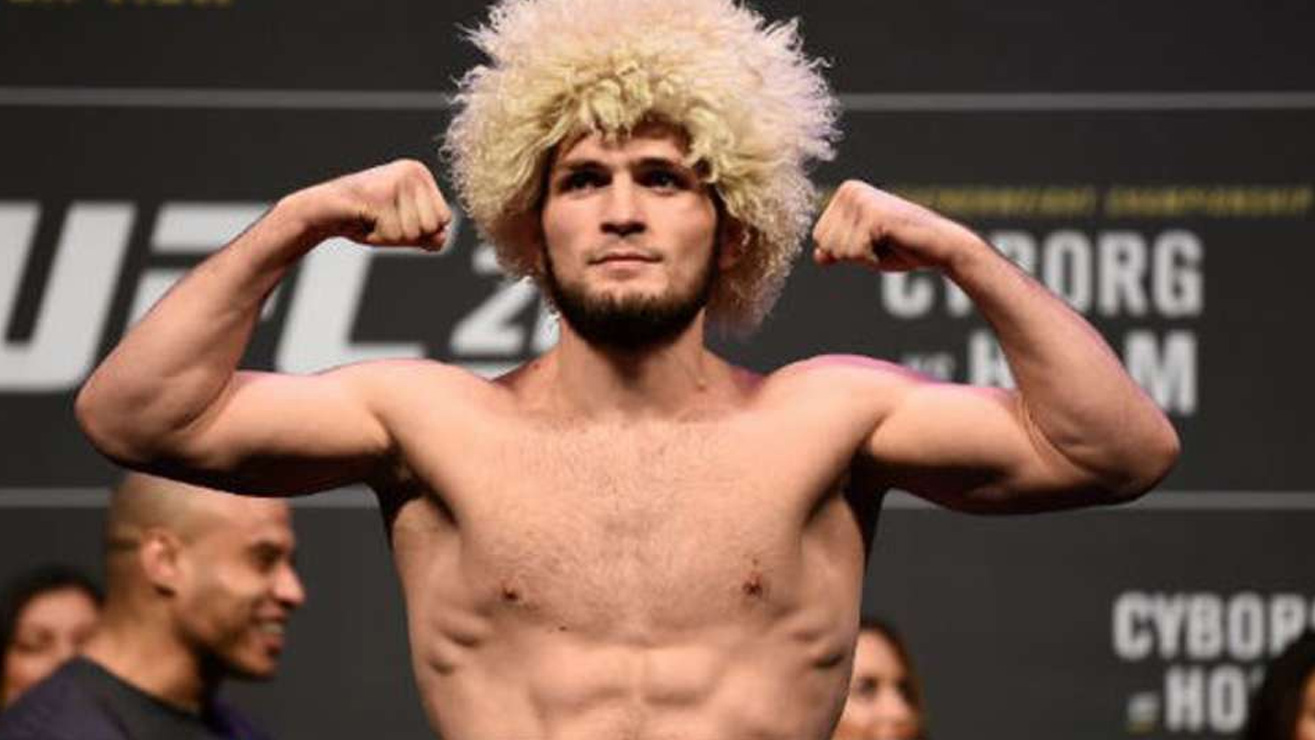 Some weight cuts can even endanger fighter's life. Khabib Nurmagomedov came close to his death heading into UFC 209, in one of the four attempts to make the fight with Tony Ferguson. The fight was canceled due to Nurmagomedov's health issues, who pulled back at the last moment.
The current Lightweight champion has always struggled to reach 155-pound limit but he has really gone too far this time. He has to cut 25+ pounds almost every time he has to fight but his coach Javier Mendez claims Khabib's weight issues have been blown out of proportion. Let's see whether he will make weight to defend the belt.
Anthony Johnson – UFC 142
He started his career as a Heavyweight competitor, who had the most of his fights in Light Heavyweight division. At one point of his career, he had a match in Welterweight. Just take a look at this guy, how could he even reach that weight? Does he even look like a 170-pound or 185-pound fighter?
He missed weight versus Rich Clementi at UFC 76, Yoshiyuki Yoshida at UFC 104, and decided to go one division up for his showdown against Vitor "Phenom" Belfort at UFC 142. But guess what? Johnson had around 200 pounds for a 185-pound fight! What the hell was he thinking off? It was the most unsuccessful in the history of UFC weight cuts ever. It affected Johnson's performance – Belfort submitted him in the first round. He missed the weight again in the next match, which was held in the smaller promotion.
As soon as Rumble moved to Light Heavyweight, he was nearly unstoppable. He is only defeated by Daniel Cormier twice, at UFC 187 and UFC 210. Antonio Rogerio Nogueira and Alexander Gustafsson were won with an ease, and he knocked Glover Teixeira out after only 13 seconds!
Join our list
Subscribe to our mailing list and get interesting stuff and updates to your email inbox.