Fedor Emelianenko is the most successful Russian and Sambo fighter in the world of mixed martial arts. Fedor is a four-time PRIDE Heavyweight Champion, three-time WAMMA Heavyweight Champion, and two-time RINGS Heavyweight Champion.
Athlete Statistics
Full Name: Fedor Vladimirovich Emelianenko
Born Name
Nickname
Age & DOB
Fedor Vladimirovich Emelianenko
The Last Emperor
Fedor Emelianenko is currently 47 years old according to his/her date of birth September 28, 1976.
Fight Stats
Height
Weight
39 Wins // 6 Losses // 0 Draws // 1 No Contest
5 ft 11.5 in or 182 cm
235 lbs (107 kg)
Reach
Fighting Style
Association
74.5 inches (189 cm)
Sambo, Judo, Boxing, Kickboxing
Bellator MMA
Team: Red Devil Sport Club / Alexander Nevsky OAMK
Nationality
Net Worth
Born Place
Russian
$18 Million
Rubizhne, Luhansk Oblast, Ukrainian SSR, Soviet Union
Profile
Fedor Emelianenko is known as a fearsome striker, an outstanding grappler, and a very brutal and dominant ground and pound fighter. He is also a submission specialist, and his favorite submissions are armbar (6 wins), rear naked choke (4 wins), and kimura (3 wins).
Fedor Emelianenko had his MMA debut on 21st May 2000, in the match against Martin Lazarov, in Yekaterinburg, Russia. He was the best Heavyweight MMA competitor for a very long period of time.
Fedor Emelianenko Record
His record of 27 consecutive victories is one of the best in the history of MMA. The Last Emperor was undefeated from 6th April 2001 to 26th June 2010 (ten years, two months and 20 days). Some of his notable victims were Mark Coleman (two times), Antonio Rodgiro Nogueira (two times), Mirko Filipovic, Mark Hunt, Renato Sobral, Heath Herring, Semmy Schilt, Andrei Arlovski, Tym Sylvia, Brett Rogers…
Since the year 2010, Fedor Emelianenko competed in Strikeforce, M-1 global, and some other promotions, before joining Bellator NYC and loss to Matt Mitrione in June 2017. Fedor is scheduled to face Frank Mir in Bellator Heavyweight Grand Prix. The fight will be held in April 2018.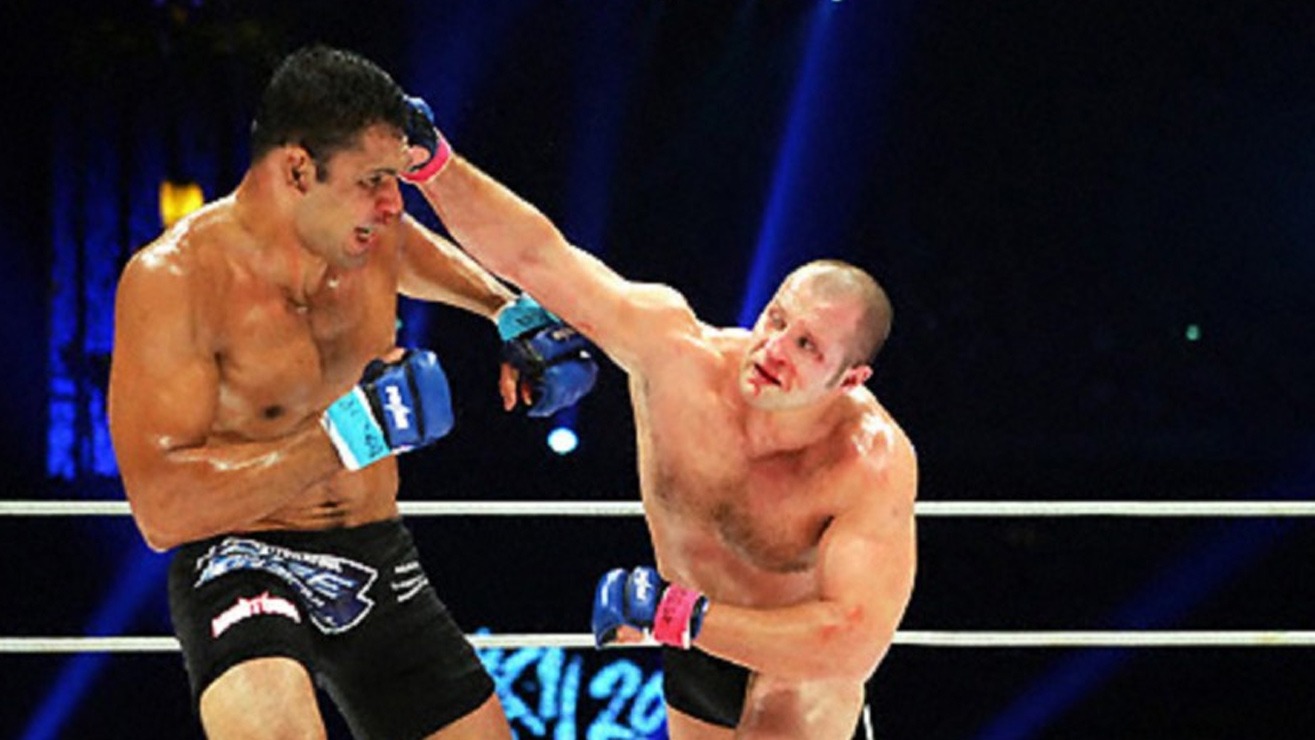 Fedor Emelianenko Social Media Profiles