Past couple years have been the most successful and "mainstream" year in women's MMA's short history. We saw the huge rise and crashing fall of Ronda Rousey, usurped by the new media darling and Queen, Holly Holm.
We saw Joanna Jedrzejczyk solidify herself as strawweight KING (I think women should be allowed to be called 'kings,' too.)
As MMA continues to grow into a mainstream professional sport, is not exclusively a boys fight club but in recent years female fighters get a lot of recognition through promotions worldwide. The question is who the best female fighter on the planet? Its hard to define the criteria, but they rank through dominance, techniques and killing performance.
Check out below the current best Female MMA fighters:
Valentina Shevchenko
Shevchenko is Kyrgyzstani-Peruvian MMA fighter best known for world-class striking, not only that her ground game is very efficient too. She is former Muay Thai fighter considers as best in the world.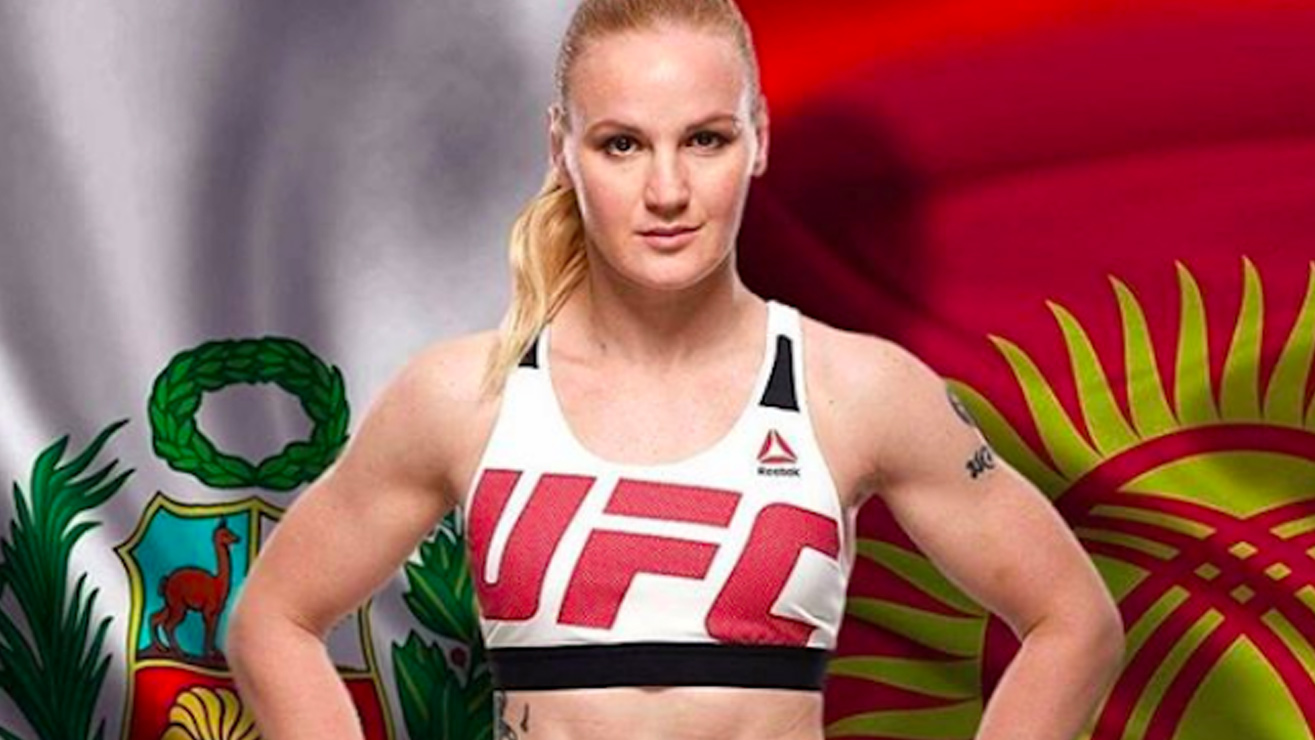 Shevchenko made her UFC debut in a short notice stepped in to compete against Sarah Kaufman at UFC on Fox 17 and won the bout via split decision. In her second fight against Amanda Nunes which she lost a razor-thin at UFC 196 on March 5, 2016. But afterward, she went on strike and outclassed former UFC Women's Bantamweight Champion Holly Holm and submit grappler Julianna Pena, to prove herself no.1 in Bantamweight division. She got all the tools in her arsenal that makes her elite fighter in the game. In her recent rematch with Amanda Nunes, she falls short again at UFC 215. In early September Valentina announced to dropping to 125pound for her next bout, which might lead her to turn into a dominant champion.
Claudia Gadelha
Gadelha could have best Strawweight techniques in the world, without doubt, a rising star in the UFC. The Brazilian strawweight contender Gadelha short of fall against Joanna Jedrzejczyk twice in 2013 and 2106.
Gadelha fought Karolina Kowalkiewicz at UFC 212 on June 3, 2017, which she won via submission, with that win her stress eased off little. Recently, Gadhelha faced Jessica Andrade at UFC fight night 117 which she lost via unanimous decision. Despite some losses, Gadelha has great fight techniques, and suffocating ground game helped her gain some notoriety in MMA.
Cris Cyborg
Cyborg is a master of Brazilian Jiu-Jitsu and has two gold medals for the IBJJF Jiu-Jitsu competitions. Two consecutive years in a row 2011, 2012 left her victorious. She also won a bronze medal in Submission wrestling in Barcelona.
Cyborg's career started in Brazil, her home soil. Fighting Erica Paes and losing via double knee bar, Cyborg's next four rights would be Storm Samurai fights in Brazil, and she would go on to win them all, before fighting for Showtime's Elite XC. Her victorious fight with Elite XC was against Shayna Baszler, putting her in San Diego, and therefore the first time fighting on American soil.
Her career of wins has not been all roses, however. First, as a female MMA fighter, she is at a disadvantage because there was previously little room for women's matches in the mixed martial arts fighting world. In addition to this skip, she battles with her weight class. Cristiane is a featherweight, which means the lowest weight she needs to be is 145lbs. While she fought for StrikeForce, she managed to win the StrikeForce Featherweight Championship, a title that she defended and held twice. The third defense on December 17, 2011, against Hiroko Yakanama was also a victory. Santos title got stripped of after failing a drug test for steroids. She signed the UFC in 2015 and won her debut against Leslie Smith at UFC 198 and won the bout via TKO in first round. At UFC 214 Cyborg faced against Tonya Evinger and won by TKO. In recent times, she evolved as a fighter and improved her grappling skills tremendously. Cyborg wants to fight Holly Holm next at UFC 219 which is still under negotiations, nothing is confirmed yet.
Joanna Jedrzejczyk
"Joanna Violence." is most entertaining MMA and Muay Thai fighter ranked #1 in pound-for-pound female fighter in UFC. Joanna is not only bad ass fighter, but she has excellent takedowns defense. With her killer instincts, she can hurt her opponent while defending takedowns with incredible use of the elbow.

Jedrzejczyk garnered a victory at UFC 185 on March 14, 2015, against Carla Esparza via TKO in the second round to score the UFC strawweight championship. She has brilliant highly technical strikes to behold. She is the violent beast and no one able to stop her at 115 pounds.
Joanna Jedrzejczyk next faces Rose Namajunas at UFC 217 at Madison Square Garden NY on November 4.
Amanda Nunes
Amanda Nunes is reigning UFC bantamweight champion made her UFC debut in 2013. After losing to Cat Zingano in at UFC 178, she is holding straight six victories, which also includes Shayna Baszler, Sara McMann, Valentina Shevchenko and defeating Mesha Tate won the bout via submission at UFC 207 in the first round on July 9, 2016.
Later on that year Nunes made her title defense against MMA superstar Ronda Rousey at UFC 207, won the fight via TKO in the first round. That was a pretty impressive run. Amanda 'The Lioness' major success comes inside the octagon from her athleticism. She's not a wild but dangerous brawler with good jiu-jitsu skills. Nunes also have judo brown belt not to forget her grappling skills is as deadly as her kickboxing. She has a strong hold on her posture, very effective from all positions with her ground strikes and can cause severe damage to her opponent. She considers most well-rounded and best pound-for-pound MMA fighter.