This Saturday night, a coterie of lethal warriors will take to the cage in Gdansk Poland to battle it out at KSW 49. You're probably thinking 'Eh, it's just a few cage fights, nothing to be excited about', but you're totally wrong in this assessment, KSW 49 is easily one of the most stacked cards of the weekend, and here's five reasons why you should hop on DAZN or plop the £10 on PPV.
Two welterweight warriors will scrap for gold
The current KSW welterweight champion; Roberto Soldiç (15-3) is defending his golden strap against the undefeated Polish Phenom that is Krystian Kaszubowski (7-0). Since being signed to KSW in 2018 'Kris' has went on to finish his first two fights in blistering speed, with his longest fight in KSW lasting just over two minutes. Soldiç on the other hand despite being the same age (24) has more in-depth knowledge and experience into the fine art that is face punching. Roberto is also something of a finishing expert with his last ten fights all ending by stoppage. It's a true European welterweight clash and one we're rather hyped for.
FREAK FIGHT
When it comes to getting big men to bang it out, KSW is the undisputed kingpin in this regard; it truly does keep the PRIDE FC attitude of freak MMA alive and well. So what better way to keep this proud MMA tradition alive than by getting Erko Jun (A BIG BIG UNIT) and stacking him up against maybe an even bigger unit in Akop Szostak. Take a look below, how are you not hyped for this monstrosity of a fist fight?
versus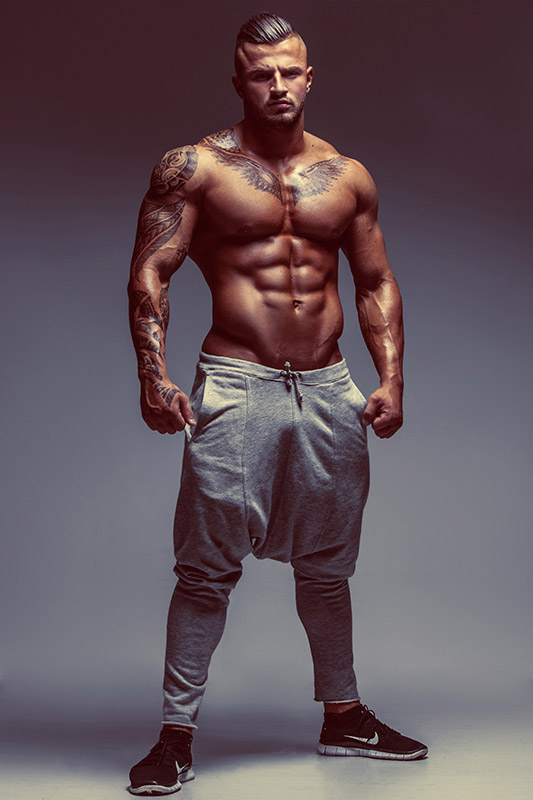 Scott Askham looks to wreck another liver
England's Scott Askham made his way over to KSW in early 2018 and in his first two promotional fights he has won via devastating liver pulverisation. Askham now (17-4) in professional martial arts seeks to destroy another liver on Saturday night when he takes on longstanding Polish MMA legend (and current KSW Middleweight champion) Michal Materla. The potential matchup between these two powerhouses is absolutely insane to even ponder over, as both guys have devastating KO power and aren't afraid to use it. Michal hasn't had a fight go to the scorecards in little over five years, so you're going to presume that when these two eventually scrap on Saturday, that someone's getting violently knocked out
The comeback of Karl Bedorf
Last time we saw heavyweight contender Karl Bedorf (14-4) step into a cage was against the KSW heavyweight champion; Phil DeFries back in October at KSW 45: The Return To Wembley. Karl went on to lose the fight by key-lock submission in the second round, though despite failing in his attempt to capture the gold, Karl has remained steadfast in his journey to achieve championship status, and he looks ready to rebound this weekend when he will take on Polish heavyweight veteran; Damian Grabowski (21-5). Grabowski tends to typically grinds out his opponents and wins decisions, whilst Karl is a dynamic finisher, it'll be rather interesting to see how a rejuvenated Karl performs, perhaps he can launch another journey to the gold belt with dominant finish or maybe the loss to Phil will have knocked his confidence and Grabowksi will seize the opportunity to make a bigger name for himself.